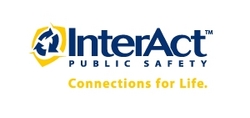 Emerging technologies are opening up many new possibilities for PSAPs
Winston Salem, NC (PRWEB) June 3, 2009
InterAct Public Safety announces that it will be presenting two "must attend" sessions on the topic of Next Generation 9-1-1 telephony and software solutions at the 2009 NENA (National Emergency Number Association) National Conference in Fort Worth, Texas being held June 6-11, 2009.
"Emerging technologies are opening up many new possibilities for PSAPs," said InterAct Public Safety Executive Chairman and CEO Andrew J. "Flip" Filipowski. "The NENA Conference is a great opportunity to highlight how new technology can help an agency drive down their costs while better serving their communities."
The first session will focus on how public safety officials can substantially lower operating costs by consolidating the PSAP equipment of many jurisdictions while keeping dispatch operations local. The second session will demonstrate how to accept i3 calls today, without the need for a forklift upgrade in the future.
Below are details of both sessions:
1) "Consolidation" is Not a Four-Letter Word: Moving the Technology without Moving the Function is taking place 1:30 p.m. to 2:15 p.m. on Monday, June 8, 2009.
Speaker: Steven J. McDowall, executive vice president of engineering for InterAct Public Safety
The advent of IP networks and Next Generation 9-1-1, paired with new peer-to-peer architecture in CAD, maps, and mobile applications, enable public safety answering points (PSAPs) to achieve tremendous cost savings while retaining control of their dispatch center. This sets the stage for "virtual" consolidation--empowering PSAPs to consolidate technology while allowing dispatchers to remain in local communities. They can even share the cost of servers with neighboring PSAPs while retaining their own customized dispatch systems.
2) i3 Ready Now: IP End-to-End IP Call Flow from the Network to CAD is taking place 12:30 p.m. to 1:15 p.m. on Tuesday, June 9, 2009.
Speaker: Terry McLarty, senior solutions architect for InterAct Public Safety
InterAct Public Safety will demonstrate an i3 call coming from NENA's Next Generation 9-1-1 proof-of-concept network into the SolaCom LibertyShield Guardian ESP (Emergency Services Platform) and directly into the InterActCAD computer aided dispatch system. The InterAct/SolaCom solution gives PSAPs the ability to invest in a 9-1-1 controller and CAD system today that will be able to take advantage of i3 calls, without major upgrades.
InterAct Public Safety will be exhibiting in booth 309. To learn more about the NENA Conference visit http://www.nena.org.
About InterAct Public Safety
InterAct Public Safety makes Connections for Life™ providing both stand-alone and fully integrated mission-critical public safety and homeland security systems and products. As the pioneers of the first three-screen E911 system 20 years ago, InterAct's passion for innovation is leading the way to Next Generation telephony, dispatch, records management, and mobile data systems. Founded in 1975, InterAct Public Safety continues to extend the definition of public safety with unique applications like intelligent digital video surveillance, alert notification and crisis management systems. InterAct makes it possible for first responders from private, state, local and national agencies to decrease response times and increase their effectiveness in the communities they serve. InterAct is an ISO 9001:2000 certified company.
For more information, please visit http://www.interact911.com.
###