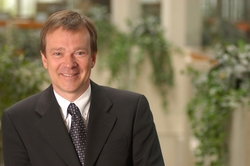 Our team is proud to know that our innovative solutions will be used by the Canadian Forces maintaining the F-35 aircraft - Paul Lindahl, CEO, NGRAIN.
Vancouver, BC (PRWEB) July 16, 2010
NGRAIN, a leading provider of interactive 3D equipment simulation solutions that maximize the effectiveness of training programs and maintenance support systems, today announced its support of the Canadian government's decision to acquire the F-35 Lightning II Joint Strike Fighter (JSF) aircraft. Maintainers of the F-35 will be using NGRAIN's 3D technology as the backbone for the Low Observable Health Assessment System (LOHAS) which is designed to support the maintenance operations for the aircraft.
In 2005, NGRAIN received a $5-million (CDN) Technology Partnership Canada investment (now run by the Industrial Technologies Office) to enhance its products and technology in support of the advanced capabilities of the F-35. This investment was used by NGRAIN to support opportunities within the JSF program and resulted in the transformation of aircraft damage assessment and repair tracking. With NGRAIN's cutting-edge Virtual Damage Assessment and Repair Tracking software, Canada's aircraft maintainers will record damage and repair information on a true-to-life 3D model of the F-35. The software, which will be delivered on a portable, ruggedized Panasonic Toughbook® computer, is designed to increase the accuracy and efficiency of the information maintenance teams' records. The solution is integrated into the F-35 Autonomic Logistics Information System (ALIS) provided to F-35 customers worldwide.
"The investment NGRAIN received from Technology Partnerships Canada gave us the resources to develop breakthrough solutions which are now being used by world-class organizations like Lockheed Martin," said Paul Lindahl, Chief Executive Officer, NGRAIN. "Today, our team is proud to know that our innovative solutions will be used by the Canadian Forces maintaining the F-35 aircraft. The international scope of the F-35 program will deliver our company's technology and products to the global market providing a significant export channel for NGRAIN solutions."
NGRAIN is used across all branches of the Canadian and United States military and by leading aerospace and Defense manufacturers and system integrators, including Lockheed Martin, CAE, Northrop Grumman and Standard Aero to increase first-time-right performance and maximize training throughput. The company, which has defined the de facto standard for interactive 3D equipment simulations, looks forward to expanding its suite of customized solutions for partners seeking to revolutionize their approach to training and maintaining complex equipment.
About NGRAIN
Sixty-five cents of every dollar spent on a piece of equipment goes towards sustainment. NGRAIN enables organizations to dramatically reduce these costs by maximizing the effectiveness of equipment training programs and maintenance support systems with interactive 3D equipment simulations. With NGRAIN's breakthrough 3D simulation capabilities, customers have been able to accelerate the communication of knowledge by 60 percent, and improve operational efficiency by 30 percent.
NGRAIN makes 3D attainable. With NGRAIN, Subject Matter Experts can easily produce, integrate, and distribute 3D simulations, delivering unparalleled real-time 3D interactivity over the web to everyday desktop, laptop, and tablet computers. NGRAIN makes it possible for organizations to transform how they share information, making complex ideas simpler and more accessible to all.
NGRAIN delivers solutions to a host of industries worldwide, including Aerospace & Defense, Energy, and Technology. With its proven, award-winning solutions, NGRAIN has proved to be one of the most trusted names in the realm of 3D technology. NGRAIN's customer base includes all branches of the United States and Canadian militaries, Lockheed Martin, Standard Aero, CAE and other industry leaders. http://www.ngrain.com
For additional information, please contact:
Cerys Goodall, Public Relations Manager, NGRAIN
(416) 407-2978
# # #