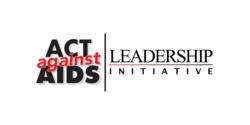 "[There] is a lack of education and information. If we all are well-informed and understand the consequences of practicing unsafe sex, we can avoid the spread of HIV/AIDS… among older adults."
Washington, DC (PRWEB) July 30, 2012
The National Hispanic Council on Aging (NHCOA)— the leading national organization working to improve the lives of Hispanic older adults, their families, and caregivers— highlighted how to empower and encourage the Latino community to act against HIV/AIDS throughout last week's XIX International AIDS Conference in Washington, DC.
NHCOA, one of three Hispanic/Latino partners of the Act Against AIDS Leadership Initiative (AAALI), joined forces with the Latino Commission on AIDS, AID FOR AIDS International, the DC Mayor's Office on Latino Affairs, the National Hispanic Medical Association, and La Clínica del Pueblo in a joint press conference on July 17, 2012 in Washington, DC to raise a message of unity within the Latino community in advance of the International AIDS Conference.
"[AAALI] has allowed us bring a very important message to our constituencies, especially Hispanic older adults and families," said Dr. Henry Pacheco, NHCOA's Director of Medicine and Public Health. "Through the campaign messages 'Get the Facts. Get Tested. Get Involved.' we are encouraging the community to take an active role acting against HIV/AIDS in order to achieve the goal of an AIDS-free future."
More than 1 million people are living with HIV in the United States, but 1 in 5 are unaware of their HIV status. This contributes to the approximately 56,000 new HIV infections reported each year, of which there are increasingly more Hispanic seniors. The rates of HIV/AIDS among people ages 50 and over in the United States were five times higher among Latinos compared to non-Hispanic Whites. In fact, new AIDS cases are rising faster among middle-aged and older adults than those under 40.
As an AAALI partner, NHCOA conducts outreach among Latino seniors and families, to encourage an open dialogue on HIV/AIDS in a culturally and linguistically competent and age sensitive manner to help address the disproportionate rates of HIV among Hispanics. In 2009, Latinos represented 16% of the U.S. population, yet accounted for 20% of HIV infection diagnoses.
"The Latino community is growing at an accelerated rate, especially Hispanic older adults," said Dr. Yanira Cruz, NHCOA President and CEO. "Although we are growing in numbers and living longer, it isn't necessarily in the best possible health. Unfortunately, the rates of HIV/AIDS are disparately high among Latinos due to several factors, such as lack of information about HIV, stigma, late testing, and lack of access to care."
During an informal discussion (charla in Spanish) with Latino seniors on July 25, 2012 at Vida Seniors Center, a Hispanic Aging Network member in Washington, DC, NHCOA addressed the challenges Hispanic older adults face and opportunities for them to do their part in acting against AIDS.
The charla allowed NHCOA to confirm existing misinformation and stigma surrounding HIV/AIDS— even certain levels of machismo— as well as help participants understand the difference between HIV and AIDS, how it is spread, and clarify common myths and stereotypes about HIV/AIDS.
The participants also brainstormed how to include Latino seniors in the fight for an AIDS-free generation. One older adult made a pitch for an intergenerational approach to leverage the influence and time seniors have to engage younger generations, especially in the Hispanic community.
"We often times think older adults don't have a say in the conversation [regarding HIV/AIDS], that it only affects youth. But we [older adults] must actively engage because we can influence our children, grandchildren and friends," said Casilda Luna, a member of Vida Seniors Center.
In order to highlight and continue a national discourse on HIV/AIDS, particularly its impact on older Americans, NHCOA taped a series of videos during a roundtable discussion with community leaders during the organization's Promoting Communities of Success Regional Meeting in Miami, FL.
In the videos, leaders talk about the challenges and opportunities in addressing HIV/AIDS with Latino seniors, such as the lack of information, taboos regarding sex, myths regarding people living with HIV/AIDS, and how to talk HIV with Hispanic older adults. As one of the leaders said: "[There] is a lack of education and information. If we all are well-informed and understand the consequences of practicing unsafe sex, we can avoid the spread of HIV/AIDS… among older adults."
Click here to view the videos, which reinforce the AAALI campaign main messages: Get the Facts. Get Tested. Get Involved. NHCOA encourages all Latino seniors to act against AIDS by talking to their families and communities about HIV/AIDS, a truly ageless and faceless disease.
NHCOA is one of three national Hispanic/Latino partners of the CDC's Act Against AIDS Leadership Initiative (AAALI), a national effort to inform Hispanic older adults, their families, and caregivers about HIV/AIDS as well as encourage them to talk HIV in their communities and with their loved ones. To learn how you can act against HIV/AIDS, please visit http://www.actagainstaids.org or http://www.nhcoa.org.
###