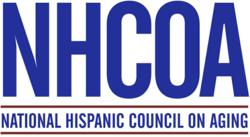 NBHAAD is one of several opportunities we have throughout the year for our communities to come together to raise awareness and mobilize to act against AIDS. - Dr. Yanira Cruz, NHCOA President and CEO
Washington, DC (PRWEB) February 07, 2013
Thursday, February 7 marks National Black HIV/AIDS Awareness Day (NBHAAD), a day that elevates the importance of education, HIV testing and treatment, and involvement among African American communities. The NBHAAD theme, I Am My Brother/Sister's Keeper: Fight HIV/AIDS, is an important message as the end to the spread of HIV is within our collective reach. This message is especially important for diverse communities, such as Hispanics and African Americans, which have been disproportionately affected by HIV/AIDS.
According to the Centers for Disease Control and Prevention (CDC), while African Americans represent 14% of the U.S. population, they accounted for 44% of all new infections in 2010. This makes them the racial/ethnic group most affected by HIV. In fact, since the start of the epidemic, nearly 250,000 African Americans living with AIDS have died.
As a proud partner of the CDC's Act Against AIDS Leadership Initiative (AAALI), the National Hispanic Council on Aging (NHCOA) is acting against AIDS by raising awareness, promoting an open dialogue, and encouraging HIV testing in all communities, especially among diverse populations.
"The goal of stopping the spread of HIV so we can achieve an AIDS-free generation is within our reach," said Dr. Yanira Cruz, NHCOA President and CEO. "That is why we are committed to doing our part in reaching the populations must vulnerable to HIV/AIDS, such as the African American and Latino communities, through the CDC's Act Against AIDS Leadership Initiative. NBHAAD is one of several opportunities we have throughout the year for our communities to come together to raise awareness and mobilize to act against AIDS."
There are several ways to participate on National Black HIV/AIDS Awareness Day:
Getting educated on the basic facts on HIV and AIDS.
Requesting primary care providers to do an HIV test as part of the routine annual check up.
Getting tested for HIV by visiting http://www.hivtest.org, calling 1-800-CDC-INFO (232-4636) or texting a five-digit ZIP code to KNOW IT (566948).
Getting involved to raise HIV awareness and fight stigma about HIV. Open dialogue is the best way to combat stigma, discrimination, and phobias regarding HIV/AIDS. Additionally, abstinence, mutual monogamy, regular and consistent condom use, HIV testing and HIV treatment are all key to preventing or reducing the incidence of HIV/AIDS.
Getting active on social media. There are several NBHAAD-related events throughout the country and through online communities. The official NBHAAD Twitter account is @blackaidsday. NHCOA (@NHCOA) and Act Against AIDS (@talkHIV) will also be posting messages regarding NBHAAD that can be re-tweeted and shared with networks.
For more information on NBHAAD, visit http://www.blackaidsday.org.
NHCOA is one of three national Hispanic/Latino partners of the CDC's Act Against AIDS Leadership Initiative (AAALI), a multi-year national communication initiative to reduce the incidence of HIV/AIDS among diverse communities.
To get involved in the fight against HIV, visit the Act Against AIDS website at http://www.cdc.gov/actagainstaids/.