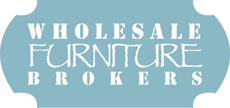 The new merchandise features colors and logos of NHL teams. They've arrived in time for the Stanley Cup Playoffs. The new products have increased our NHL collection to 238.
Los Angeles, California (PRWEB) April 25, 2012
Wholesale Furniture Brokers has added 32 bar stools with 5 style options, 32 pub tables, and 30 pool table covers with NHL team colors and logos by Holland Bar Stools to its US online store. 35 bar stools and 7 pub tables have been added to their Canadian online store. "The NHL merchandise has arrived in time for the Stanley Cup Playoffs. We've just added Calgary Flames, Edmonton Oilers, Toronto Maple Leafs, Montreal Canadiens, Ottawa Senators, Winnipeg Jets, and Vancouver Canucks merchandise to our Canadian online store. The rest of the NHL themed products will be added to our Canadian site soon," says Matt Holmes, Wholesale Furniture Brokers' Marketing Manager.
The bar stools are available in 5 different styles including double ring in chrome, ladder-back in black, jailhouse-back in black, single-ring in black, and single-ring in chrome. Holland Bar Stools uses a screen print process to apply epoxy-vinyl ink for the colors and logos. Plating grade steel is used to build the frames. The bar stools are available in 25 inch and 30 inch heights. The bar stools retail for $179 to $219 in the US and $229 to $379 in Canada.
The pub tables use a specially formulated epoxy-vinyl ink that is reverse printed on a scratch resistant and UV protected acrylic table top. The trim is chrome plated and the column and base are made with commercial grade steel. The pub tables retail for $279 in the US and $419 in Canada.
The semi-fitted pool table covers are available in 7, 8, and 9 foot lengths. The hand-made covers are designed with woven-back vinyl. Each follows a step-by-step screen print process to add the colors and logos. The covers retail for $129 to $139 in the US.
Holland Bar Stools' NHL collection includes bbq grill covers and air hockey, foosball, pool, and shuffleboard tables. "Canadian online shoppers can call us for a quote on any Holland Bar Stools products that are not currently available to order on our Canadian online store," adds Holmes.
About Wholesale Furniture Brokers
Wholesale Furniture Brokers offers price leading furniture with free shipping to online customers direct from the manufacturers in the USA and Canada. World-class customer service is provided to customers by telephone, email, and chat. Shoppers can choose from a growing collection of traditional, modern, and contemporary furniture styles for inside and outside of the home at Wholesale Furniture Brokers. Consumers do not need to pay a membership fee to buy from Wholesale Furniture Brokers.