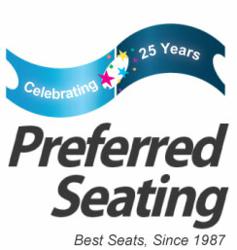 Sacramento, CA (PRWEB) May 14, 2013
The schedule between rounds for the Stanley Cup playoffs is short and sweet and as such fans can find cheap NHL playoff tickets for tonight's Kings vs. Sharks game at the Staples Center and Senators vs. Penguins home game at Consol Energy Center. The schedule for the first games of the 2nd round of the NHL playoffs was announced on Sunday and with only a couple of days to sell tickets fans can find some real deals at sports ticket brokers such as Preferred Seating Tickets.
The 2013 Stanley Cup playoffs start out with the Conference Quarterfinals, followed by the Semifinals and then the Conference Championship games. The Stanley Cup Finals will pit the winner of the Eastern and Western Conferences with the team with the best record getting the home ice advantage. With each round the ticket prices go up typically by 25% or more with team rivalries often driving up prices even more.
Ticket prices for the Los Angeles Kings home game against the San Jose Sharks were running just over $50 per seat last night and may have dropped even further today. It will cost you almost double that for the Pittsburgh Penguins game against the Ottawa Senators because of the higher demand in that region. Fans can expect the second and subsequent games of the series to cost 10% or more than the first game because of the extra time to sell tickets.
Preferred Seating Tickets has been selling Stanley Cup playoff tickets for over 25 years as a middleman between the fans with season tickets to some of the best seats in the NHL to those looking to fill those seats for a once in a lifetime experience.