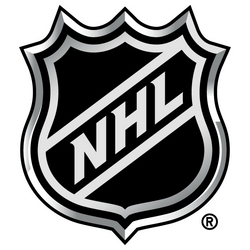 New York, NY (Vocus) March 25, 2010
NHL GameCenter LIVE, the NHL's subscription service that lets fans watch live games online, is now offering its special Race For The Cup promotion featuring its lowest price of the season. Fans can subscribe for just $79 and catch live NHL® action online through the second round of the Stanley Cup® Playoffs (blackouts and other restrictions may apply).
The NHL has also announced the launch of NHL Vault, a classic games library currently featuring nearly 150 digitized, full-length NHL games dating back to the 1960s.
Exposing the rich visual history of the National Hockey League, NHL Vault is an added value for all NHL GameCenter LIVE subscribers, or as a standalone subscription for $4.95 per month. Additional classic games are selected by the NHL's own editorial team and added to NHL Vault every month.
In addition to digitized classic NHL games, NHL Vault also includes new features specifically designed to meet increased fan demand for:

Condensed Games -- 10-12 minute game highlights available the next day. In-market condensed games will be made available 48 hours after the contest.
Enhanced Search and Filtering -- Finding the game you want to see has never been easier.
NHL GameCenter LIVE and NHL Vault were both co-developed with the NHL's strategic partner NeuLion.
About NHL GameCenter LIVE™
Streaming up to 40 out-of-market games per week, NHL GameCenter LIVE is specifically designed for those avid fans looking for the most complete, in-game NHL viewing experience, as well as for the more than 50 percent of NHL fans that live away from their favorite team's local television market and want to watch their favorite team play live.
NHL, the NHL Shield and Stanley Cup are registered trademarks and NHL GameCenter LIVE and NHL Vault are trademarks of the National Hockey League. All Rights Reserved.
For more information, contact:
Michael DiLorenzo / National Hockey League
212-789-2657
Twitter: @NHLdilo
###