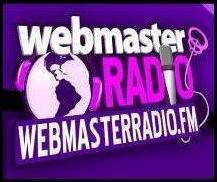 The Hook with Katie Kempner
Fort Lauderdale, FL (PRWEB) June 21, 2006
WebmasterRadio.FM, the premier free, business, 24/7 internet radio network focused on the e-commerce marketplace, announces the last edition of the Silver Anvil Series on "CoverStory" featuring NHL Senior Vice President of Communications Bernadette Mansur. Bernadette was recently named the "Public Relations Professional of the Year" by the Public Relations Society of America (PRSA) for her efforts in directing the communications efforts throughout the National Hockey League's (NHL) labor dispute and rebounding from the fallout of the cancellation of the 2004-05 hockey season.
The last broadcast of the Silver Anvil Series airs this Wednesday, June 21st at 2:30 p.m. EDT. Featuring a different finalist each week, the Silver Anvil Series has aired live on "CoverStory," Wednesdays at 2:30 p.m. All WebmasterRadio.FM shows, including past Silver Anvil Series broadcasts, are available in podcast, mobilecast and archived format at http://www.WebmasterRadio.FM.
A regular feature for six weeks on the WebmasterRadio.FM PR show "CoverStory," the Silver Anvil Series highlights some of the 101 finalists selected from the 754 entries in the Public Relations Society of America's (PRSA) 2006 Silver Anvil Awards. The Silver Anvil Awards program recognizes the most outstanding public relations programs planned and executed each year. The Awards were announced at the Silver Anvil Awards Evening held in New York City on June 8, 2006.
"Finishing up our Silver Anvil Series with a consummate public relations guru like Bernadette Mansur is a wonderful way to end this successful broadcast run," explained WebmasterRadio.FM Vice President of Marketing Brandy Shapiro-Babin. "With this series we have been able to highlight some of the best and brightest public relations campaigns of the year. We trust that the insight and perspectives presented have been helpful to our listeners, inspiring them to create excellent campaigns of their own."
Bernadette Mansur joined the National Hockey League as Vice President of Corporate Communications on March 4, 1993. In August 1999, Mansur was promoted to Group Vice President, Communications and in March 2006, to Senior Vice President, Communications. Mansur is an expert in marketing and corporate communications, according to NHL Commissioner Gary B. Bettman. Her strong relationships with sports, business and entertainment media have helped generate increased worldwide interest in the sport of hockey and the NHL as a global brand.
Hosted by PRWeb's President and CEO David McInnis, PRWeb's Executive Vice President Mick Jolly and WebmasterRadio.FM's Brandy Shapiro-Babin, "CoverStory" teaches the latest principles of public relations and features appearances by powerhouses in the PR field.
About WebmasterRadio.FM
WebmasterRadio.FM strives to lift the "veiled curtain" of the Internet to bring the business community together through an interactive radio network. Its listeners are a global group comprised of everyone from corporate executives and decision makers to individuals who work for themselves, small and mid-sized businesses to those just starting out. The WebmasterRadio.FM listening audience has a vast appeal to anyone looking to learn industry-specific information from the most successful marketers and technology experts in the world. These Internet "influencers" create, learn and listen in a true community destination.
WebmasterRadio.FM's stellar line-up of radio programming includes "Cover Story" with David McInnis, CEO, and Mick Jolly, Executive Vice President, of PRWeb, WebmasterRadio.FM's official newswire; "The Hook with Katie Kempner" with Katie Kempner, Vice President of Crispin Porter + Bogusky; "ad:tech Connect" with host Susan Bratton, ad:tech Chair and CEO of Cendara, Inc.; "DomainMasters" with Monte Cahn, CEO of Moniker.com; "The Daily SearchCast" featuring Danny Sullivan of SearchEngineWatch; "NextStuffNow" with Chris Tolles, VP of Topix.net; "Power Source" with Tim Mayer of Yahoo! Search and Jeremy Zawodny of Yahoo!; and more.To tune into WebmasterRadio.FM's live content, or to check out the show lineup, please visit http://www.webmasterradio.fm.
About the Public Relations Society of America (PRSA)
The Public Relations Society of America (http://www.prsa.org), based in New York City, is the world's largest organization for public relations professionals. The Society has more than 29,000 professional and student members. PRSA is organized into 112 Chapters nationwide, 19 Professional Interest Sections, along with Affinity Groups, which represent business and industry, counseling firms, independent practitioners, military, government, associations, hospitals, schools, professional services firms and nonprofit organizations. The Public Relations Student Society of America (PRSSA) has 272 Chapters at colleges and universities throughout the United States.
Media Contact:
Brandy Shapiro-Babin
954-309-5578
This press release distributed by PRWeb, the official newswire and Online Visibility Company™ of WebmasterRadio.FM.
# # #