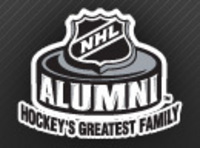 Saint Louis, MO (PRWEB) November 16, 2010
The NHL Alumni Association announces an online raffle program to help charities raise money. The NHL Alumni raffle website was created to serve as a centralized hub for online raffle activity to bring together the hockey non-profit community. The web is where the future of fundraising resides and the NHL Alumni is proud to introduce this proprietary online raffle program.
This cutting edge technology engages fans in an exciting new web-based fundraising solution while providing the ultimate in fundraising efficiency by reducing technology costs and administrative time for non-profit organizations. More importantly, it gives hockey fans a chance to win unique and exclusive experiences and items they would not otherwise have access to, all while helping raise funds for a number of great causes.
Considering the vast reach of the internet and the estimated billions in revenue generated from charitable raffles annually, the merger of the two was only logical. The NHL Alumni's platform merges tradition and technology to create a solution that overcomes all barriers that charitable organization's face running online charitable raffles.
The NHL Alumni's raffle program provides a new solution in tough economic times. According to the Giving USA 2010 Annual Report, "the total estimated charitable giving in the United States fell 3.6 percent in 2009. Giving to foundations dropped an estimated 8 percent making this the worst year in total dollars since we began keeping records in 1956." Organizations are forced to find new ways to raise funds as other methods lose steam with the sagging economy.
The current market does not provide a lot of alternatives from the auction platform for non-profits to raise money online. Mark Napier, President of the NHL Alumni, says, "raffles are the perfect fundraising solution during tough economic times. Rather than ask an ever-decreasing pool of people able to spend hundreds or thousands of dollars in a typical auction, the online raffle provides every fan access to a chance at winning once-in-a-lifetime prizes."
The Boston Bruins Foundation signed on to become an inaugural partner with the NHL Alumni raffle platform. As Bob Sweeney, the Executive Director of the Boston Bruins Foundation, pointed out, "the viral nature of the raffle platform, and how many more people you are able to touch, is what makes all the difference. We couldn't have reached nearly this many people without this type of online tool."
The Boston Bruins Foundation began their partnership with the NHL Alumni by raffling a one-of-a-kind custom built, Bruins themed motorcycle from Dirico Motorcycles. Dirico Motorcycles is the result of the merged talents of Aerosmith's Steven Tyler and Mark Dirico. They joined creative forces to build this custom motorcycle which features authentic signatures from Steven Tyler and sixteen prominent current and former Bruins players. The motorcycle has an estimated fair market value of $33,000.00, but one lucky fan only needs $10 for a chance to win it.
The NHL Alumni is a 501(c)(3) non-profit corporation organized with the goal of promoting hockey and various charitable causes. The NHL Alumni partners and collaborates with other non-profits to raise money for charity and to further its mission and those of organizations in the hockey non-profit community.
For more information, email Jason Zent at press(at)nhlalumniraffles(dot)org.
###