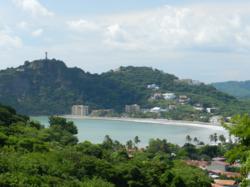 Miami, Florida (PRWEB) May 01, 2013
NicaraguaRealEstates.com, a brand new website recently launched, is offering a new way to buy real estate in Nicaragua, the largest country in Central America. They offer free property listings for all types of properties, including houses, condos, ranches, farms, beachfront, and more. They cover the entire country of Nicaragua, including Managua, Leon, San Juan del Sur, Granada, and more.
To buy Nicaragua real estate on the site, buyers can fill out the contact form and enter the property specifications that they are looking for. The Nicaragua real estate agents will then match up the property details with what they have on the market and contact the buyer to schedule a viewing and help to find the best properties in Nicaragua for sale. The team at NicaraguaRealEstates.com will help all potential buyers find the property of their dreams. They can help book flights and schedule transportation and lodging too. Their goal is to make the Nicaragua property market accessible to the world.
They are a hub that connects buyers and sellers of real estate and property in Nicaragua. In addition to offering free property listings, sellers can also choose to list their properties with enhanced features that a free listing does not include. Some of these features include more pictures, contact info, and even videos of the property.
To learn more about this new Nicaraguan real estate portal, visit their website at: http://NicaraguaRealEstates.com. You can contact them to list your Nicaraguan property for sale. The site is poised to be a leader in buying and selling real estate in Nicaragua, helping connect buyers and sellers in a simple and easy fashion.
Nicaragua, officially the Republic of Nicaragua, is the largest country in the Central American isthmus, bordering Honduras to the north and Costa Rica to the south. The country is situated entirely within the tropics. The Pacific Ocean lies to the west, and the Caribbean Sea to the east. The country's physical geography divides it into three major zones: the Pacific lowlands; the wet, cooler central highlands; and the Caribbean lowlands. On the Pacific side of the country are the two largest fresh water lakes in Central America--Lake Managua and Lake Nicaragua. Surrounding these lakes and extending to their northwest along the rift valley of the Gulf of Fonseca are fertile lowland plains, with soil highly enriched by ash from nearby volcanoes of the central highlands. Nicaragua's abundance of biologically significant and unique ecosystems make it a great place to live and invest in real estate.