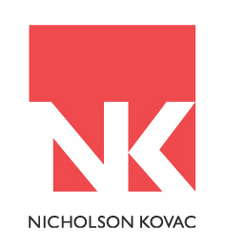 We will explore how to develop a complete, integrated trade show marketing plan and how to get the most marketing value out of every dollar a given organization spends on trade shows.
Kansas City, Mo. (PRWEB) April 21, 2010
Sally Behringer, public relations account supervisor at Nicholson Kovac Inc., will present "Taking the Heartburn Out of Trade Show Marketing" at the 2010 National Agri-Marketing Association (NAMA) Annual Conference, at 4:00 p.m. on Thursday, April 22 at the Hyatt Crown Center in Kansas City, Mo.
The session will focus on answering top trade show concerns expressed by agri-marketers in response to a recent online survey by Nicholson Kovac, Inc. These include:

How can an organization evaluate the true potential of a trade show and spend their trade show dollars more effectively?
What are the latest methods of measuring trade show return on investment (ROI)?
How can organizations make trade shows more effective marketing tools?
Attendees will learn how to approach trade show marketing from a strategic planning standpoint, using models from the unique trade show strategic planning method employed at Nicholson Kovac, called Trade Show Savvy. Behringer, a 23-year trade show marketing veteran, developed the Trade Show Savvy methodology based upon her years of experience in producing effective, measurable trade show marketing strategies for clients in agribusiness, healthcare, manufacturing and a variety of other industry segments.
"Everyone who attends the session will walk away with solutions to their trade show heartburn that they can put to use immediately for their organizations," Behringer said. "We will explore how to develop a complete, integrated trade show marketing plan and how to get the most marketing value out of every dollar a given organization spends on trade shows."
Trade show marketing has been a special focus for Behringer for the past two decades. She has provided strategic trade show planning for Nicholson Kovac clients such as FMC Corporation and Kinze Manufacturing. Prior to Nicholson Kovac, Behringer also provided planning expertise to companies such as Rhone-Poulenc Ag Company, Aventis and Elanco Animal Health. Currently, Sally is completing a rigorous certification program to earn an accreditation as a Certified Trade Show Marketer (CTSM). CTSM is the only university-affiliated professional certification program in the exhibit marketing industry.
Behringer will provide tips and tools to help marketers assess and prioritize the potential ROI of a show, train staff, measure visibility and more. She will discuss strong, thoughtful, relationship-building strategies to ensure trade show marketing managers see the best results possible, showcasing the newest, best practices in trade show strategic planning.
"The Nicholson Kovac method of strategic trade show planning mirrors the agency's proprietary strategic marketing planning process," explains Nicholson Kovac President and CEO F. Peter Kovac. "Our goal with every client is to craft relevant, ingenious marketing strategies that deliver optimum value for their resources. Trade Show Savvy is just one tool we can offer clients to help them get the most out of their marketing dollars."
The National Agri-Marketing Association is the nation's largest association of agri-marketing professionals. This year, more than 800 agri-marketers will convene in Kansas City, Mo. from April 21 through April 23 for the 2010 Annual NAMA Conference.
About Nicholson Kovac, Inc.
Nicholson Kovac, Inc., an integrated marketing communications company, is counted among the top independent advertising agencies in the country and serves national and global brands. At the heart of Nicholson Kovac's work is Relevant IngenuitySM a proprietary process of discovering the relevant issues long before the search for creative solutions begins. The result is smarter, more efficient communications that deliver measurable results for clients. For additional information, visit http://www.nicholsonkovac.com.
# # #