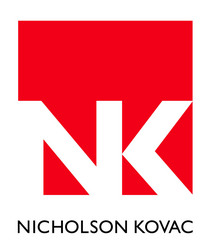 This personal relevance was carried through the media strategy as well as the creative campaign.
Kansas City, MO (PRWEB) June 17, 2008
Nicholson Kovac Inc., a Kansas City-based integrated marketing communications agency, recently received two 2008 Aster Awards for health care marketing excellence. The agency created the award-winning pieces to launch a new pool of individual health insurance plans for Wellmark Blue Cross and Blue Shield.
Wellmark Inc., a mutual insurance company that serves more than 2 million people in Iowa and South Dakota, introduced the SimplyBlue insurance plans and accompanying integrated marketing communications campaign in late 2007. The campaign focuses on lifestage segmentation; Wellmark had specifically designed the new insurance products to meet the needs of early retirees, young families and 18- to 24-year-olds who were "just starting out" on their own. The Nicholson Kovac team tailored campaign messages to speak in a fresh way to each of these groups.
Two components of the integrated marketing campaign won Aster Awards. First, a five-brochure set won a gold award in the full-color brochure advertising category, HMO/PPO/Managed Care/Insurance group. The brochures communicate specific insurance plan features that match each lifestage segment. Second, the agency earned a bronze award for its outdoor transit advertisement series in the outdoor transit series category, HMO/PPO/Managed Care/Insurance group. Digital billboards displayed these outdoor advertisements and conveyed a two-part, lifestyle-specific message.
Nicholson Kovac also provided media and interactive services to integrate fully the SimplyBlue campaign's marketing communications efforts. The campaign also included online ads, print ads, radio ads and sports venue TV. Interactive components included Web site and jump page development.
"The key to this campaign was making these insurance products more personally relevant for each of the audience groups' different lifestages," said Ros Fettig, Nicholson Kovac management supervisor on the Wellmark account. "This personal relevance was carried through the media strategy as well as the creative campaign."
The Aster Awards competition is open to health care organizations and advertising agencies; they participate among agencies and organizations of similar size. Winners, selected by a panel of design and health care marketing professionals, excel in creativity, design, typography, production, quality and overall effectiveness.
In addition to receiving awards, the campaign helped Wellmark surpass its new membership goal after the first quarter of implementation.
About Nicholson Kovac Inc.
Nicholson Kovac Inc. (formerly NKH&W, Inc.) is an integrated marketing communications agency with capitalized billings approaching $100 million. It is among the top 40 largest independent agencies and serves national and global brands. At the heart of Nicholson Kovac's work is Relevant Ingenuity®, a proprietary process of discovering the relevant issues long before the search for creative solutions begins. The result is smarter, more efficient communications that deliver measurable results for clients.
###