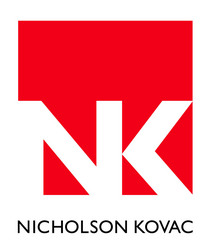 Jennifer's enthusiasm and leadership skills will be a tremendous asset to Nicholson Kovac
Kansas City, Mo. (PRWEB) June 3, 2009
Jennifer Foster, a former TV news producer in Kansas City and award-winning public relations executive, has joined Nicholson Kovac, Inc., as an account supervisor in the PR department of the integrated marketing communications agency.
"Jennifer's enthusiasm and leadership skills will be a tremendous asset to Nicholson Kovac," said Pete Kovac, president and CEO of Nicholson Kovac, Inc. "Her previous experience with a global PR firm will help bring a fresh outlook to our agency."
Before joining Nicholson Kovac, Foster spent nearly four years at Fleishman-Hillard Inc. and approximately five years as a news producer for KSHB-TV/NBC Action News. She hopes to apply her vast media relations knowledge to help support Nicholson Kovac's wide range of clients by carrying out proactive media relations, crisis communications and campaign management.
Foster earned a bachelor's degree in journalism with an emphasis in broadcast journalism from the University of Missouri.
"I was intrigued by Nicholson Kovac's overall approach to integrated marketing communications and knew that I would have a positive impact on the PR team's current work," Foster said. "The Nicholson Kovac leadership team has a clear vision for the agency's future and I look forward to being a part of it."
About Nicholson Kovac
Nicholson Kovac, Inc. (formerly NKH&W, Inc.) is an integrated marketing communications company with capitalized billings approaching $100 million. It is among the top 40 largest independent agencies and serves national and global brands. At the heart of Nicholson Kovac's work is Relevant Ingenuity SM , a proprietary process of discovering the relevant issues long before the search for creative solutions begins. The result is smarter, more efficient communications that deliver measurable results for clients.
# # #