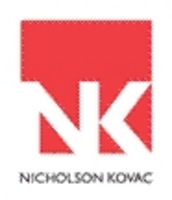 It was extremely effective for EMBARQ in terms of sales and brand metric performance. Our work also reflected the wonderful partnership that we've had with this client for the past 25 years.
Kansas City, Mo (PRWEB) December 15, 2009
The Outdoor Advertising Association of America (OAAA) honored Nicholson Kovac's media plan for client EMBARQ Corporation with a Gold Award for Media Plan of the Year at its 10th annual Out of Home Media Plan Awards in New York on December 9, 2009.
Five judges evaluated more than 100 submissions for campaigns implemented between Jan. 1, 2008, and June 30, 2009, for their innovative use of out-of-home media and overall effectiveness in meeting client objectives. Nicholson Kovac's honor was one of three Gold Awards for Media Plan of the Year and was one of nine total honors presented at the event. Other Gold winners included ESPN's Monday Night Football and Carnival Cruise Lines. Top winners included the U.S. Navy and Kraft Stove Top.
To promote EMBARQ's Triple Play Bundle in its diverse markets, the Nicholson Kovac Media Services team used various out-of-home and non-traditional media tactics to provide strong local market awareness across EMBARQ's 18-state area. For this campaign, EMBARQ was positioned as the premier provider for home Internet, TV and phone services with a tagline, "It's a big world out there. EMBARQ brings it home." Nicholson Kovac aimed to bring media as close to home as possible to correspond with the tagline.
Due to the nature of EMBARQ's markets, which primarily include suburban and rural communities, Nicholson Kovac determined tactics based upon market potential and out-of-home availability. The team included EMBARQ's landmark bulletins, additional bulletins, spectacular units, mobile billboards, wallscapes, mall posters, newspaper free-standing inserts (FSIs) and spot radio.
Additionally, Nicholson Kovac recommended door hangers with a twist. Instead of the usual plastic bag containing literature, the media team recommended EMBARQ put its message on a reusable or "green" (EMBARQ's color) shopping bag to demonstrate that "EMBARQ brings it home," while rewarding the consumer with something they can keep. Each bag contained details of the Triple Play offer.
Nicholson Kovac also revived a historic tactic for EMBARQ by finding and negotiating painted advertising on barns in various rural communities representing high potential for incremental sales. This high-impact tactic garnered positive buzz, and was even covered as a news feature by a local TV affiliate, again emphasizing the "bring it home with EMBARQ" message.
"We are quite proud of this effort, in particular the ingenious tactics like the door hangers and barn advertising components of the campaign," said Sheree Johnson, Nicholson Kovac senior vice president, director of media services. "It was extremely effective for EMBARQ in terms of sales and brand metric performance. Our work also reflected the wonderful partnership that we've had with this client for the past 25 years."
The 2009 OAAA award represents the second time that Nicholson Kovac's media planning has been honored as a Gold Media Plan of the Year winner. The first was in 2006 for Hilti Corporation, who was honored along with Apple's iPod and Charles Schwab & Company. The complete list of 2009 winners includes:
National Best of Show Winner

Outdoor Services, Inc. for United States Navy
Local Best of Show Winner (1 Market Effort)

MediaVest for Kraft Stove Top
Gold Awards:

Nicholson Kovac for EMBARQ
MacDonald Media for ESPN Monday Night Football
MPG for Carnival Cruise Lines
Silver Awards:

Butler, Shine, Stern & Partners for MINI Clubman
Horizon Media for History Channel's Expedition: Africa
MPG for McDonald's McCafe
Outdoor Services for Showtime's Dexter
About Nicholson Kovac, Inc.
Nicholson Kovac, Inc., an integrated marketing communications company, is counted among the top independent advertising agencies in the country and serves national and global brands. At the heart of Nicholson Kovac's work is Relevant Ingenuity SM a proprietary process of discovering the relevant issues long before the search for creative solutions begins. The result is smarter, more efficient communications that deliver measurable results for clients. For additional details, visit http://www.nicholsonkovac.com.
About EMBARQ Corporation
Embarq Corporation (formerly Sprint Local Telecommunications) has been a 25-year client of Nicholson Kovac until October 2009, when they merged with CenturyTel to form CenturyLink. Before CenturyLink, EMBARQ was listed in the S&P 500 and was in the Fortune 500® list of America's largest corporations.
# # #