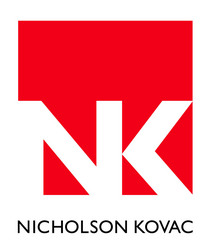 Nicholson Kovac has a long, rich history of excellence in serving its clients in the agribusiness industry
Kansas City, MO (PRWEB) May 28, 2009
Nicholson Kovac, Inc. earned four Best of NAMA Awards for projects done for long-time client, FMC Corporation, at the 2009 National Agri-Marketing Association (NAMA) Conference in Atlanta, Ga. The National NAMA awards are considered to be the highest award for excellence in agribusiness marketing communications.
The Best of NAMA Awards are sponsored by the National Agri-Marketing Association and are chosen by a panel of 18 NAMA national judges. NAMA is the nation's largest professional association for marketing and agribusiness professionals. Nicholson Kovac's 2009 winning entries were selected from among 454 entries that qualified for the national awards.
Nicholson Kovac was a national finalist in 14 categories and was awarded first place in:

Direct Mail for its three-dimensional, farmer-directed mailing to the top 25 U.S. potato growers to build awareness and consideration of the FMC Potato Portfolio
Corporate Identity for creating an identifying logo for Cadet® herbicide
Media Relations for the FMC Potato Portfolio media kit
Persuasive Writing for a feature story communicating the important role of Furadan® 4f insecticide/nematicide in the Nebraska corn production industry
The agency was one of only seven agencies nationwide to win four or more first place Best of NAMA Awards. FMC Corporation was one of only three client companies to earn that many awards. Nicholson Kovac also won two Merit Best of NAMA Awards in the categories of Technical Writing and Radio - single ad.
"Nicholson Kovac has a long, rich history of excellence in serving its clients in the agribusiness industry," said Pete Kovac, president and CEO of Nicholson Kovac, Inc. "We are pleased and proud that our work for FMC Corporation has been recognized with four Best of NAMA Awards. These honors are a testament to the close, collaborative strategic relationships we foster with all of our clients and the dedication of our teams to delivering results-driven work."
In addition to the agency's success at the National Best of NAMA Awards, Sally Behringer, public relations account supervisor at Nicholson Kovac, was presented the 2008-2009 Outstanding Chair award for her work as the National Best of NAMA chairperson.
About Nicholson Kovac, Inc.
Nicholson Kovac, Inc., an integrated marketing communications company, is counted among the top independent advertising agencies in the country and serves national and global brands. At the heart of Nicholson Kovac's work is Relevant Ingenuity SM a proprietary process of discovering the relevant issues long before the search for creative solutions begins. The result is smarter, more efficient communications that deliver measurable results for clients.
# # #