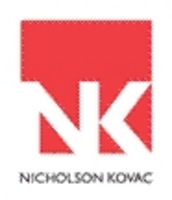 Our public relations team is known for its commitment to providing our clients with outstanding work that gets results and delivers a measurable return on investment
Kansas City, MO (PRWEB) November 5, 2009
Nicholson Kovac, Inc. and its clients were honored with eight awards at the annual Greater Kansas City Public Relations Society of America (PRSA) PRISM Awards Gala, which recognized the year's outstanding public relations programs and practitioners.
The PRISM Awards are sponsored by the Greater Kansas City chapter of PRSA. This year's entries were judged by the Chicago chapter of PRSA. The Public Relations Society of America is the world's largest organization for public relations professionals with nearly 32,000 professional and student members.
Nicholson Kovac's 2009 PRISM honors included awards in the following categories:
Gold Award: Writing - FMC Brigadier Potato Feature
Silver Award: News Kit - Freewatt News Kit for ECR International
Silver Award: Marketing Campaign - Freewatt Product Launch Campaign for ECR International
Silver Award: Special Events - M&I Bank WallStreet Tower Grand Opening
Silver Award: Community Relations - M&I Bank Border Showdown Food Drive
Silver Award: Crisis Communications - ECR Global Consolidation
Silver Award: Newsletter - FMC Advanced Control Newsletter
Silver Award: Workshops - Kinze Tradeshow Staff Training
"Our public relations team is known for its commitment to providing our clients with outstanding work that gets results and delivers a measurable return on investment," said Pete Kovac, Nicholson Kovac's president and CEO. "These awards are a testament to their hard work and unceasing commitment to helping our clients reach their business and communications goals."
About Nicholson Kovac, Inc.
Nicholson Kovac, Inc., an integrated marketing communications company, is counted among the top independent advertising agencies in the country and serves national and global brands. At the heart of Nicholson Kovac's work is Relevant Ingenuity SM, a proprietary process of discovering the relevant issues long before the search for creative solutions begins. The result is smarter, more efficient communications that deliver measurable results for clients. For additional details, visit http://www.nicholsonkovac.com.
###