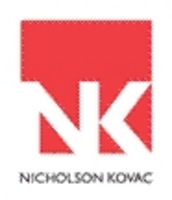 The question is how to build on upon proven strategies to organize and implement social media efforts for the greatest potential impact on the bottom line.
KANSAS CITY, MO (PRWEB) January 19, 2010
Chris Kovac, director of social influence at Nicholson Kovac, Inc., will speak at the AIM Institute's Technology Breakfast Seminar on Friday, Jan. 22, 2010, about leveraging social media channels to drive sales for both business-to-business and business-to-consumer focused companies. More information and registration details can be found at: http://bit.ly/4tHFrJ.
"Social media has certainly created a lot of buzz over the last year or so. The question is, 'how can marketers use this new tool set to positively impact their business?'" Kovac said.
Friday's presentation will illustrate how businesses can leverage social media tools and other interactive marketing strategies to communicate better with customers and other stakeholders and to drive business growth.
"Full and effective participation in the social media arena requires strategy and discipline, which many companies have already developed in other areas," Kovac said. "The question is how to build on upon proven strategies to organize and implement social media efforts for the greatest potential impact on the bottom line."
Kovac has more than 13 years of experience in strategically grounded interactive marketing communications. One of the co-founders of Nicholson Kovac's Interactive Services unit, he has developed a number of interactive marketing disciplines, including search marketing (SEO and SEM), e-mail communications, Web analytics, online research, online media placement and social media.
He has worked with many Fortune 500 companies and other top brands including Sprint LTD, 3M HealthCare, Owens-Illinois (O-I), Wellmark Blue Cross and Blue Shield, Pfizer, Merck, Genentech, FMC, Dictionary.com and many others. He is a board member for the Kansas City chapter of the Business Marketing Association.
The 2010 AIM Institute Technology Breakfast Seminars span three months - January, February and March - and on social media implications on business, mobile application development and cloud computing. This year's theme, Business Implications of Emerging Technologies, will equip participants with innovative ideas and examples of how to creatively apply emerging technologies within their organizations.
About Nicholson Kovac
Nicholson Kovac, Inc., an integrated marketing communications company, is counted among the top independent advertising agencies in the country and serves national and global brands. At the heart of Nicholson Kovac's work is Relevant IngenuitySM, a proprietary process of discovering the relevant issues long before the search for creative solutions begins. The result is smarter, more efficient communications that deliver measurable results for clients. For additional details, visit http://www.nicholsonkovac.com.
About the AIM Institute
The AIM Institute is a membership organization that empowers communities, organizations and individuals through information technology. We are a 501(c) (3) nonprofit consortium of local, state and regional businesses, colleges/universities, secondary schools, the Greater Omaha Chamber of Commerce and the State of Nebraska. Our signature services are Careerlink.com®, the region's leading career development website, and Infotec®, the Midwest's premier business technology conference.
# # #