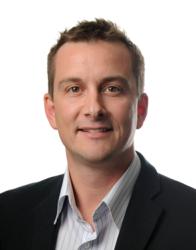 We have found that on some sites, the staff are so busy with their clinical caseload that they just can't find the time to perform resident reappraisals
Adelaide, South Australia (PRWEB) August 31, 2012
On July 1, 2012, changes to the Aged Care Funding Instrument (ACFI) were introduced by the Australian Government. Nick Heywood-Smith, CEO of the Wellness & Lifestyles (W&L) group of companies, has just announced the addition of Specialist RN Services to help aged-care facilities receive the funding they need in order to provide the best services possible for their residents.
This addition to the W&L range of mobile allied health services, recognises that aged care staff, focused on the day to day care of their residents, are often too time-challenged to study such changes to the ACFI, and to conduct the necessary resident assessments on a regular basis.
"The ACFI is a very complicated tool and, with the new changes just introduced, many facilities stand to lose government funding while continuing to provide the same level of care" said Nick Heywood-Smith. "Our Specialist ACFI nurses will assist our aged-care facility clients to understand these changes, and help them to correctly claim the correct entitlement for each resident."
He continued, "We have found that on some sites, the staff are so busy with their clinical caseload that they just can't find the time to perform resident reappraisals."
Mr Heywood-Smith explained that in light of the changes to ACFI, Wellness & Lifestyles Australia has developed a system to help facilities through the re-appraisal process, so they can access the maximum funding to which they are entitled. The introduction of Specialist Nurses into the process, he says, will provide a unique, ethical, and professional perspective to the assessments.
"Our assessment process has shown that residents at aged care facilities rarely receive the interventions that are clinically indicated and to which they are entitled" explained Mr Heywood-Smith. "Either this, or the residents are receiving the interventions, but the facility is not receiving the correct government funding for those interventions."
W&L offers an obligation-free initial meeting with key clinical staff, on-site, to review basic information and quickly determine whether implementing the process is feasible for the facility.
Details of the Specialist RN services for ACFI assessment are available at wellnesslifestyles.com.au/healthcare-services/wl-acfi-nurses/
About Nick Heywood-Smith
Nick Heywood-Smith is a registered physiotherapist and CEO of Wellness & Lifestyles Australia (W&L) group of companies. W&L is a business that he developed with his wife Nikki which specialises in aged care, and provides mobile allied health and education services to clients and facilities across South Australia, Victoria and the Northern Territory.
Nick has been a registered physiotherapist since January 1999. Since completing his degree he has worked in a variety of health care settings in five different countries around the world. He was recently awarded Young Entrepreneur of the Year by Ernst & Young in the Central region.
About Wellness & Lifestyles (W&L)
Wellness & Lifestyles Australia (W&L) was established by Nick Heywood-Smith in 2003. It is a market leader in the provision of mobile allied health services in Australia. W&Ls core business is aged-care focused allied health services.
W&L has grown from a home office to a company with the full scope of allied health services including physiotherapy, podiatry, speech pathology, occupational therapy, dietetics, exercise physiology, psychology, diabetes educators, massage, natural therapies, educational training and specialist RNs to facilitate ACFI assessments, Australia-wide.
The company services to over 250 facilities and over 13,000 aged care beds. Its current clients consist of aged care facilities, the intellectually and physically disabled, community health services, day therapy centres, home care package providers, public and regional hospitals and private clients in their homes. Their vision to become the benchmark for aged care allied health care services in Australia, supplying 'best in class' services that surpass needs.
W&L provides a 'one stop shop' for allied health services for their clients and focus on providing a 'work-life' balance for their therapists.  This has been the key to their success.
To join the W&L team of allied health professionals visit wellnesslifestyles.com.au