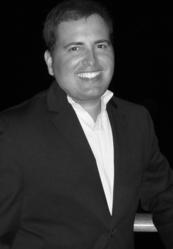 As we enter our next phase of growth, we are thrilled to have Nick on board to drive the cultural, organizational and human capital initiatives that will help us maintain a clear competitive advantage
Burlington, MA (PRWEB) May 18, 2011
Demandware, Inc., a global leader in on-demand ecommerce, today announced the appointment of Nick Camelio to vice president of human resources. Camelio brings more than 18 years experience leading global technology companies in all aspects of human capital initiatives to Demandware. In this role, he will lead and develop the strategic human resources function, and oversee global people strategies, talent management, and learning and development across Demandware.
"Nick's long history of success leading effective human resources initiatives for high tech companies is a great asset to Demandware," said Tom Ebling, CEO of Demandware. "As we enter our next phase of growth, we are thrilled to have Nick on board to drive the cultural, organizational and human capital initiatives that will help us maintain a clear competitive advantage."
Prior to joining Demandware, Camelio served as senior vice president, human resources at Salary.com, a leading SaaS provider of talent management and compensation software and solutions. There he led the company's strategic HR initiatives and programs, and developed a world-class learning and development function for the firm, as well as cutting edge compensation and employee reward programs. Prior to joining Salary.com, Camelio served as vice president of human resources at BrassRing Inc., a leading SaaS software provider in the Human Capital Management (HCM) space. Prior to this, Camelio was head of HR for the Northeast Region of Vignette Corporation, an enterprise software company. Camelio has also held senior HR positions at IBM and Lotus Development Corporation.
"I'm thrilled to be part of this very talented team, and look forward to contributing to the continued success of the company and establishing Demandware as a global employer of choice," said Camelio.
Camelio holds a B.S. from Bentley University, and is a member of the Society for Human Resource Management (SHRM). He is also a Certified Compensation Professional (CCP) and Global Remuneration Professional (GRP) through WorldatWork, and a certified Human Capital Strategist (HCS) through the Human Capital Institute.
Connect With Us!

About Demandware, Inc.
A trusted, global leader in on-demand ecommerce, Demandware revolutionizes how businesses deliver customized shopping experiences to consumers in the digital world. Only Demandware combines the on-demand ecommerce platform rated #1 by industry analysts, an open ecosystem of partners that extend the value of the platform, and measurable commitment by its employees to enabling client revenue growth. Demandware continually sets industry standards for market innovation and client satisfaction. Demandware clients include industry leaders such as Bare Escentuals, Barneys New York, Brooks Sports, Columbia Sportswear, Crocs, Hanover Direct, Jones Apparel Group, Lifetime Brands, Jewelry Television, Neckermann, Panasonic, Reitmans and Theory. For more information about Demandware, visit demandware.com, call 888-553-9216 or email info (at) demandware (dot) com.
Contacts:
Christine Major
Corporate Communications Manager, Demandware
Phone: 603-743-4534
Email: cmajor (at) demandware (dot) com
###