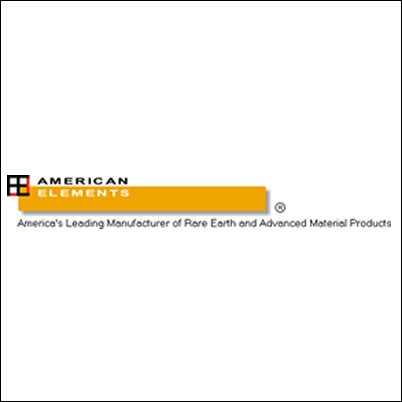 Los Angeles, CA (PRWEB) April 18, 2007
American Elements announced today the development of a new proprietary processing scheme for refining copper and nickel metal to greater than 99.999% purity.
Due to the continuing growth in demand for nickel and copper metal and the resulting dramatic rise in unit costs, American Elements has developed a new proprietary low cost process for large scale production of ultra high purity (99.999%+) copper and nickel. The new form is intended to reduce the overall cost of copper and nickel use in certain catalysis, optic and advanced alloying processes in which a higher purity starting raw material combined with higher surface areas can reduce the total volume of metal required. Collateral benefits may also include smaller, lighter end products.
The new material is available in powder form with a typical average particle size of - 22 mesh which equates to approximately 650 micron average particle size.
For further technical and pricing information on ultra high purity copper and nickel, please contact your local American Elements distributor or American Elements U.S. corporate headquarters at (1)310-208-0551, FAX (1)310-208-0351 or customerservice @ americanelements.com. American Elements is America's leading manufacturer and supplier of rare earth and other advanced material products with distribution offices in Europe, Asia and South America.
###