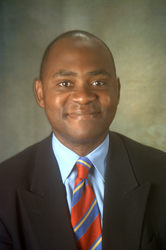 WazobiaJobs.com has grown almost triple fold over the past year as a result of a rapidly increasing client base and the number of experienced Nigerian professionals interested in returning home to work. To meet the demand we are hiring additional staff across the country
Lagos, Nigeria (PRWEB) October 14, 2008
Nigerian expatriate professionals have in the last couple of years been returning to their homeland in droves as the continent's biggest oil producer reaps an energy windfall that has created vast career and business opportunities. The returnees have strings of degrees and work experience from the best companies in the West, making them attractive prospects for foreign and local firms in Nigeria. This phenomenon often referred to as "Brain Gain" is driving the growth of professional recruitment firms in Nigeria.
According to Mr. Ade Odutola, Founder and Managing Director of WazobiaJobs.com, West Africa's Premier Recruitment Portal. "WazobiaJobs.com has grown almost triple fold over the past year as a result of a rapidly increasing client base and the number of experienced Nigerian professionals interested in returning home to work. To meet the demand we are hiring additional staff across the country"
Mr. Odutola also stated some of the reasons why Nigerians in the Diaspora are returning home: The current economic challenges in the West: Credit crunch, real estate market crisis and general economic uncertainty, which appear not to be affecting the developing economies in Africa. Additionally many Nigerian professionals believe it makes good career sense to move back at this time. Others feel their careers would grow faster at home largely because they can easily get top jobs which come with more responsibilities and perks than what they are currently enjoying in the West. And there are some who just feel after 10-20 years of working in the West, it is time to go back home to contribute to the development of their continent.
The Nigerian economy is benefiting tremendously from the repatriating Nigerian professionals. "Several firms in Nigeria have returnees in key strategic positions. Nigerian businesses are benefiting from the knowledge and experience of these returnees in the form of international best practices, revenue generating ideas, to mention a few. Many are also involved in entrepreneurial ventures across the country, creating much needed jobs and career opportunities for fellow Nigerians. It is relatively cheaper for multinational corporations to hire a local, or a returning local than to bring in an expatriate. The cost of doing business in any country is undeniably cheaper if there is a vast pool of qualified and experienced workforce available locally." Mr. Odutola said.
Wazobiajobs.com work with clients in all West and Central African countries and offer a tailored approach to client's requirements for experienced professionals,
To learn more about Jobs and Career Opportunities in West Africa please visit wazobiajobs.com
###