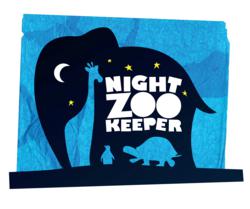 We are looking for a partner who believes in the power of creativity to change children's lives.
London, UK (PRWEB) February 06, 2012
Night Zookeeper, a fantastical online world in which children create their own magical animals, has been voted the top UK education startup prospect at the prestigious Learning Without Frontiers conference in London.
The Night Zookeeper team was one of ten teams that presented their business idea to a packed room of teachers, entrepreneurs, investors and education industry professionals. Each business was grilled by a panel of judges that included Luke Hakes of Octopus Venture Capital, Sean Kane of SpringBoard Accelerator, Tom Hall from Pearsons and Richard Taylor, serial ed tech entrepreneur and investor.
Upon announcement of the winner, Richard Taylor explained why Night Zookeeper had been voted the winner: "Night Zookeeper presented with enthusiasm and passion. The concept is creative, supported by an impressive management team and has global potential."
The victory came just two months after Night Zookeeper's last success at Startup Weekend Education London, which was sponsored by the Bill and Melinda Gates Foundation. Paul Hutson, co-founder of Night Zookeeper, was delighted with the result: "This second win in just two months really demonstrates the ever-growing support that we're getting for Night Zookeeper. What makes Night Zookeeper unique is its focus on harnessing children's natural creativity and imagination to improve literacy standards and its great to see this recognised."
Night Zookeeper is currently meeting with a range of investors to raise the necessary funds to migrate the magical work currently being done in schools online. Joshua Davidson, co-founder, expressed interest in hearing from any investors with an interest in education and the arts. "We are looking for a partner who believes in the power of creativity to change children's lives. I don't want to give too much away but at this point I would be particularly interested in hearing from David Hockney!"
###