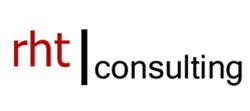 We believe the roadmap has provided us with new insights that will create synergies and improve the probability of successful technology transfer.
Leesburg, VA (PRWEB) May 10, 2012
About 10% of NIH funding supports the Intramural Research Program of scientists who work in NIH intramural labs. The program has been immensely successful in technology transfer with products such as Synagis and Taxol emerging from inventions made by NIH scientists. "While OTT is already in the top three versus its peers, RHT developed a strategy for OTT that creates a new performance standard for the technology transfer industry, shaping the future of how technology transfer is performed and creating a best in class platform" said Rosemarie Truman, Founder and CEO of RHT Consulting. "Also, with the recent Obama administration's technology transfer memorandum for improvement, it's critical to create a new, breakthrough model for technology transfer. RHT's benefits models illustrate that implementing the new recommended operational and business blueprints will significantly improve the volume and speed of licensing and subsequent commercialization."
"RHT has developed a rich set of recommendations based on a comprehensive analysis," said Mark Rohrbaugh, director of OTT. "We believe the roadmap has provided us with new insights that will create synergies and improve the probability of successful technology transfer."
The OTT study included a review, analysis, and synthesis of over 100 sources of primary and secondary quantitative and qualitative data sources; comprehensive benchmarking; blueprint creation; roadmap development as well as benefits models construction. The RHT Consulting team was led by Rosemarie Truman and consisted of a talented team including senior consultant Jonathan Lui as well as an outstanding team of six additional highly-credentialed consultants with PhDs, MDs and MBAs.
The NIH Intramural Research Program is comprised of approximately 6,000 doctoral level scientists, 1,150 of whom are Principal Investigators.
About RHT Consulting
RHT Consulting provides strategy consulting services focusing on innovation that maximizes commercialization and growth; operational optimization/streamlining as well as developing subsequent transformation roadmaps for the Life Sciences industry. With 18+ years of experience, RHT Consulting's leadership team has been the trusted advisor for 20% of the Fortune 50, start-ups and leading technology transfer organizations. RHT Consulting has unrelenting commitment to create fact-based insights and recommendations that create significant, sustainable value for clients. To learn more, visit http://www.rhtconsulting.com.
About the NIH Office of Technology Transfer (NIH OTT)
OTT manages the patenting and licensing of a wide range of inventions made by scientists working for the NIH and FDA intramural research programs as mandated by the Federal Technology Transfer Act and related legislation. More information about OTT can be found at http://www.ott.nih.gov.
Contact:
Rosemarie Truman
President and CEO
RHT Consulting
(202) 438-2208
rtruman(at)rhtconsulting(dot)com
http://www.rhtconsulting.com
Twitter: @RHTConsulting