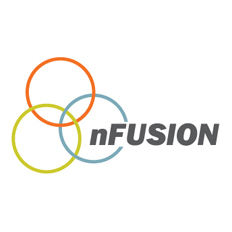 I'm delighted to see Nikki moving up to the next level, in terms of responsibilities and leadership
Austin, Texas (PRWEB) March 23, 2009
nFusion, one of the country's leading integrated marketing agencies announces the promotion of Nikki Hickman from director of organizational development to VP, organizational development. Hickman has been a leading light in key management initiatives that expand nFusion's high-performance, collaborative organization. Hickman leverages her depth of experience to ensure organizational effectiveness, performance management, diversity, professional development and employee relations that drive agency-wide collaboration.
"I'm delighted to see Nikki moving up to the next level, in terms of responsibilities and leadership," says nFusion CEO and managing partner, John Ellett. "Since her first day at nFusion, Nikki has been instrumental in expanding our team's capabilities, while nurturing the professional development of everyone in the agency."
Hickman is responsible for both strategic talent management and the agency's organizational structure and its evolution. She creates and implements innovative resourcing models, including employee skill and leadership development. Hickman serves on the operations team, partnering with other agency executives to align resources and business needs for optimal organizational performance and flexibility. In addition to overseeing the ongoing professional development of nFusion's various team members, Hickman leads nFusion's cultural and wellness programs, helping to ensure that nFusion fulfills its mission as a great place to work.
About nFusion
nFusion is an integrated marketing agency that combines the insight of a marketing consultancy, the creativity of an advertising agency and the expertise of an interactive firm to deliver distinctive, holistic marketing campaigns that produce real, measurable results. This award-winning agency acts as a trusted advisor to respected organizations such as Abbott, Administaff, Anheuser-Busch, Dresser Wayne, Heelys and Nortel. As one of the country's leading integrated marketing agencies, nFusion helps clients successfully navigate the complexities of today's dynamic marketing environment by balancing traditional advertising with a targeted arsenal of digital capabilities that includes display advertising, website design and development, search and e-mail marketing and social media marketing. nFusion is headquartered in Austin, Texas, and can be found online at http://www.nfusion.com.
###