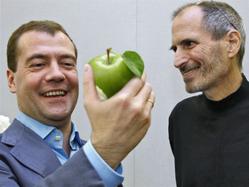 Here at ElcomSoft, we don't believe Nikon would do anything, anything at all, to admit, investigate, or mitigate the situation.
Moscow, Russia (PRWEB) April 28, 2011
About Nikon Image Authentication System
Nikon Image Authentication enables users to determine whether an image has been altered after being shot. According to Nikon, the system provides proof of image authenticity for the purpose of law enforcement, insurance, businesses, and media agencies.
Background
Credibility of photographic evidence is vital. Courts, insurance companies and the media may accept digitally signed photographs as valid evidence. Many famous fakes were produced by enthusiast photographers, journalists, editors, political parties, and even the US Army.
To address the issue, Canon and Nikon developed image authentication systems. In 2010, ElcomSoft claimed to have found a major security flaw in Canon's image authentication system, which has not been addressed up to this day.
ElcomSoft believes that a similar vulnerability exists in Nikon's system, allowing image authentication data to be forged. As a consequence, they believe the system cannot be trusted, and that successful image verification by Nikon Image Authentication Software cannot be treated as proof of authenticity.
The Issue
ElcomSoft believes that the ultimate vulnerability lies in the way the image signing key is being handled. The signing cryptographic key can be extracted from the camera and used to sign any picture, genuine or not. The signed image successfully passes validation with Nikon Image Authentication Software.
About ElcomSoft Co.Ltd.
Founded in 1990, ElcomSoft Co.Ltd. develops state-of-the-art computer forensics tools, provides computer forensics training and consulting services. Since 1997, ElcomSoft has been providing support to businesses, law enforcement, military and intelligence agencies. ElcomSoft tools are used by most of the Fortune 500 corporations, multiple branches of the military all over the world, foreign governments, and all major accounting firms.
Manipulated images passing validation by Nikon Image Authentication Software are available at http://nikon.elcomsoft.com
###