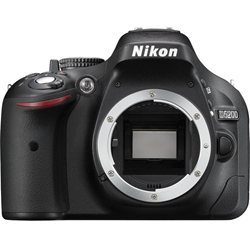 Join Nikon Tech Rep, Alex Podstawski, as he explains the many features of the Nikon D5200 DSLR camera
New York City, NY (PRWEB) May 29, 2013
Join Nikon Tech Rep, Alex Podstawski, as he explains the many features of the Nikon D5200 and how to get the most out of them. The D5200 is an HD-SLR designed to awaken one's creative passion. Find exciting new perspectives with an ultra-high resolution Vari-angle display that swivels to nearly any position. Capture the vision in lifelike brilliance with an exceptional 24.1 MP DX-format CMOS sensor; then share it instantly with the optional WU-1a Wireless Adapter. Alex has a great way of breaking down this new technology into bite-size pieces. Whether one has the popular Nikon D5200 camera and wants some tips from a professional or considering purchasing an exceptional mid-level Digital SLR and wants to see what it's about, Alex is the perfect instructor to coach along the path to more stunning pictures. Unleash the artist within.
Thursday, May 30, 2013 | 1:00 PM - 3:00 PM
Speakers: Alex Podstawski
Event Type: Photography
Skill Level: Intermediate
The B&H Event Space is a leading-edge learning environment designed to educate, inspire, and cultivate a community of like-minded individuals, who aspire to be great at what they love to do. By offering free workshops and lectures in photography, video and pro audio, it is B&H Photo's mission to help those in this community achieve their goals.
The B&H Event Space partners with major photography manufacturers in the imaging industry and academic institutions in the arts to produce a wide range of workshops and seminars covering a vast spectrum of topics. B&H "Mavens," employees who are experts on a specific topic, teach classes in the Event Space. On Sundays, high-profile and emerging photographers, as well as industry professionals, deliver inspirational lectures about their work and spin their personal tales of success.
B&H Photo is a qualified Nikon Authorized dealer with the most up to date Nikon product information, product pricing and promotional offers.
With more choices than ever among digital camera gear, camcorders, and other consumer electronics gear, consumers who are looking for the right gift for loved ones can easily be overwhelmed. With over 100 up-to-date, informative articles, which include buying guides, product reviews, roundups and tips & solutions, B&H Photo is here to help.
http://www.bhphotovideo.com/indepth/
Connect with B&H Photo on the web! (Facebook, Twitter, Tumblr, Google+, Pinterest, Flickr, YouTube, B&H Insights & InDepth)
The B&H Event Space is more than a physical space. We feature event videos online that are also available through podcasts, so that you can view them at home or while traveling.
B&H Photo is pleased to offer an astonishing array of free seminars and inspirational lectures by talented pros from around the world. You can self-register online to guarantee a seat.
The Event Space is located on the second floor of the B&H SuperStore, at 420 9th Ave, New York, NY 10001.
About B&H Photo Video
As the world's largest source of photography video and audio equipment, B&H Photo-Video is known worldwide for their attentive, knowledgeable sales force, and excellent customer service, including fast, reliable shipping. Visitors to the website can access a variety of enlightening articles and educational videos. B&H has been satisfying customers worldwide for close to 40 years.