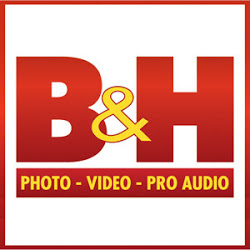 Nikon Announces the D5300 HD-SLR High-Resolution Digital Camera and AF-S DX NIKKOR 18-140mm F3.5-5.6G ED VR Lens, Now Available for Pre-Order at B&H Photo Video
(PRWEB) October 17, 2013
Meet the first in an exciting new generation of Wi-Fi enabled, ultra-high-resolution Nikon HD-SLRs: the D5300. With built-in Wi-Fi for instant photo sharing to your smartphone or tablet, GPS and mapping, a cutting edge 24.2-megapixel image sensor, an extra-large swiveling Vari-angle LCD and more, the D5300 brings an outstanding new level of image quality and capabilities in a compact, ergonomic design. Pair it with any NIKKOR lens—like the outstanding Nikon AF-S DX NIKKOR 18-140mm f/3.5-5.6G ED VR kit lens—and unleash the full potential of its innovative image sensor. Every photo will be richer, truer to life than most photos.
With the new Nikon D5300 DSLR camera every HD video will have a stunning cinematic look, a level of sharpness and clarity that ignites on ultra-high-resolution tablets, laptops and TVs.
With the built-in Wi-Fi and GPS, the D5300 is the first in an exciting new generation of connected Nikon D-SLRs. Wirelessly connect to D5300 with a smartphone or tablet, then browse the photos on D5300's memory card, import ones favorites and instantly email them, text them or post them online. While connected, a smart device can also act as a remote monitor for the Nikon D5300. See what the camera sees and even fire the shutter—perfect for group shots and self portraits! When travelling, built-in GPS geotags all of your shots. Create exciting travel journals, find nearby Points of Interest and easily share the location data when posting photos on Facebook or Flickr.
Learn more about the Nikon D5300 HD-SLR
The D5300 was designed for ergonomics—every button and dial was carefully placed for comfortable, efficient operation. Yet it's big in all the right places, like its 3.2-inch swiveling Vari-angle LCD and its 24.2-megapixel DX-format CMOS image sensor. One'll take the D5300 on every adventure, which means one'll bring home more stunning views.
Extra-large swiveling Vari-angle display. The D5300's extra-large ultra-high resolution Vari-angle LCD swivels 180° can shoot from the new angles. Hold the camera overhead for great shots over a crowd. Hold the camera down low for a fun face-to-face perspective.
HD video, the D5300 keeps everything in focus. Its 39-point high-density autofocus system with 9 cross-type sensors quickly locks onto the subject, and Nikon's unique 3D-tracking uses the 2,016-pixel RGB sensor to recognize and follow it across the frame.
B&H Photo is currently accepting pre-orders on the Nikon D5300 DSLR cameras which is available in several colors, Red, Grey or black.
Nikon D5300 in Grey - http://www.bhphotovideo.com/c/product/1010024-REG/nikon_1521_d5300_dslr_camera_grey.html
Nikon D5300 is also available in Red - http://www.bhphotovideo.com/c/product/1010023-REG/nikon_1520_d5300_dslr_camera_red.html
Nikon also announced the AF-S DX NIKKOR 18-140mm f/3.5-5.6G ED VR lens
http://www.bhphotovideo.com/c/product/1010026-REG/nikon_2210_af_s_nikkor_58mm_f_1_4g.html
DX-format compatible, high-power approx. 7.8x normal zoom lens covering a focal-length range from 18 to 140 mm (angle of view is equivalent to that of a lens with a focal length of 27 to 210mm .
High optical performance is realized with the employment of one ED glass element and one aspherical lens element
B&H Photo Video is a qualified Nikon Authorized reseller with the most up-to-date Nikon product information, product pricing and individual promotional offers. B&H Photo is currently accepting pre-orders on the Nikon
Connect with B&H Photo on the web. (Facebook, Twitter, Tumblr, Google+, Pinterest, Flickr, YouTube, B&H Insights & InDepth)
About B&H Photo Video
As the world's largest source of photography, video and audio equipment, B&H Photo-Video is known worldwide for their attentive, knowledgeable sales force, and excellent customer service, including fast, reliable shipping. Visitors to the website can access a variety of enlightening articles and educational videos. B&H has been satisfying customers worldwide for close to 40 years. http://www.bhphotovideo.com/