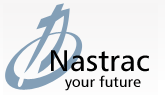 Phoenix, AZ (PRWEB) May 09, 2013
Nina Alag Suri of Nastrac Group, an international firm that focuses of global hiring solutions, has some eye-opening tips for fellow recruiters who shy away from using Facebook to scout fresh talent. Though such an endeavor seems like it would be perfectly fit for the LinkedIn network, Facebook can often be the more attractive choice because of the simple breadth of people on it: for every active member LinkedIn has, Facebook has five, according to Social Media Today. LinkedIn has largely devolved into this generation's job-posting board.
This is great for job-searchers and employers alike, but while LinkedIn is a blossoming marketplace, Facebook is an established metropolis. Nina Alag Suri explains three presumptions that are keeping recruiters from using Facebook to find quality candidates.
Myth 1: Facebook is only for personal matters – not professional ones
Nina Alag Suri says, "I credit LinkedIn's marketing team for this one. Facebook may have started just for friends to drop each other notes, but those days have passed."
Nina Alag Suri explains that Facebook, being a "social" network, is so in every sense of the word. Advertisers are all over Facebook, many of them with B2B messages, and there's no reason recruiters shouldn't be in on the opportunity. Thinking otherwise cuts one off from a huge, accepting audience.
Myth 2: There are too many people of Facebook to use it as an effective recruiting tool.
Nina Alag Suri explains that not only is this myth totally false, it's costing them an opportunity. Just because it's not the easy way out does not make it bad. In reality, Facebook is one degree of separation for everyone in the world – this, in the end, only opens doors. "With some simple targeting and analytics, you can zero in on great candidates," Nina Alag Suri explains.
Myth 3: Facebook is only a fad and will soon die out.
Again, this stems from a failure to acknowledge the data. Nina Alag Suri points to the exponential growth rate or skyrocketing earnings Facebook takes in as a corporation as proof that the web giant is not going anywhere anytime soon. And even if it were on its last legs and was wiped from the face of the earth next year, one still has from this day until that to be one click away from over a billion people. "Fad or not, right now it's successful, and right now recruiters should look into using it," Nina Alag Suri explains.
Nina Alag Suri, head of the Nastrac Group, a boutique executive search and recruitment firm with a tradition of custom-tailored service for its clients. Founded by leading C-level and Senior management executives from leading search firms and corporations, the company endeavors to work in a highly consultative manner to provide high level hiring solutions to its clients within IT, banking and financial service sectors.
Nina Alag Suri and Nastrac Group can be contacted at:
5 Independence Way, 3rd Floor
Princeton, NJ 08540, USA
Phone: (646) 351-8642
Email: pr(at)nastracgroup.com
http://www.nastracgroup.com/