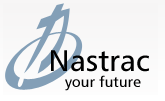 Scottsdale, Arizona (PRWEB) May 09, 2013
Nina Alag Suri, founder of Nastrac Group, has seen it all in the world of recruitment: from the good and the bad to the ugly. "Finding talented and driven workers isn't always easy," Nina Alag Suri explains, "it can be a time-consuming, grueling endeavor. However, in the end, it's always worth the effort when you can pull top talent for your team."
Nina Alag Suri shares four tips for both novice and veteran recruiters to dig up and hold onto dedicated, hard-working employees:
Be respectful of people's privacy. Aside from the most egregious or gratuitous extremes, what an employee does on his or her own time is their own business. There is a growing call for businesses to request personal information – like an employee's Facebook username and password – for no other reason than "checking up" on the employee. Such behavior is undeniably invasive, Nina Alag Suri says, and companies should avoid such prying.
Don't jump to conclusions. "If you've posted a job and got back 100 resumes, at first it seems very daunting," Nina Alag Suri explains, "and there's a tendency to cut resumes for nonsensical reasons."
If an applicant doesn't use your favorite font on his or her resume or doesn't quite have the right layout, Nina Alag Suri says that's no reason to immediately trash it. Eccentricities are not always bad, she explains. One's efficiency in the workplace does not always correlate to his or her resume-writing skill.
The same mantra holds true when looking for candidates via social media. If a potential employee has some old college or bachelor party pictures, that's no reason to discount them as a hard-working individual. Nina Alag Suri suggests that employers think twice about decisions as they are being made and avoid letting one aspect of a potential employee's history of personality infect their perception of them as a whole.
Nina Alag Suri is founder and CEO of Nastrac Group, an executive search and recruitment firm with a track record for custom-tailored service for its global clients. Founded by seasoned management executives from search firms and corporations, Nastrac strives to provide high-level hiring solutions to its clients within telecom, IT, banking and financial industries.
Nina Alag Suri and Nastrac Group can be contacted at:
5 Independence Way, 3rd Floor
Princeton, NJ 08540, USA
Phone: (646) 351-8642
Email: govind(at)nastracgroup(dot)com
http://www.nastracgroup.com/