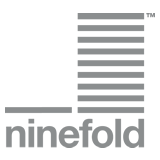 We have followed our customers to the US; it's a global world and many of our customers require faster latency to the US market.
Sydney, NSW (PRWEB) June 05, 2013
Ninefold®, the public cloud computing company, today officially opens the doors to its North American Availability Zone in San José, California. The company has also flagged its intentions for further North American zones with its own infrastructure optimised for performance in Australia and the US.
"In order to grow with our customer base, we signalled our intent for a US availability zone some months ago and today's Californian launch makes good on that commitment," said Peter James, Chairman and Co-Founder at Ninefold. "We have followed our customers to the US; it's a global world and many of our customers require faster latency to the US market."
As part of this expansion, Ninefold has also invested in new technical infrastructure making it significantly easier for developers or any business requiring utility-based computing to create servers, get their innovations to market faster and scale quickly. This new, high performance technology is accompanied by global load balancing and traffic management to ensure smooth and scalable cross-border response times.
"While the market is moving rapidly to high performance cloud computing models, our research indicates that prospective customers wish to combine this performance with self service computing which is easy to use," said Mr. James. "Ninefold's new technology shows that cloud computing can offer tremendous functionality and high performance while still being intuitive and easy to use," he said.
Ninefold also today announces competitive price reductions across the board, coupled with the standard Ninefold pricing transparency: "As Ninefold continues to grow in size, we are able to achieve ongoing economies of scale and are pleased to pass on these efficiencies to our customers in the form of globally competitive pricing," said Mr. James.
"This expansion of our international presence and significant investment in our infrastructure continues to make it even more compelling for customers to sign up to Ninefold," concluded Mr. James.
Ninefold continues to offer free, live, 24x7 technical support to customers independent of geographic location. Customers can take advantage of true pay-as-you-go, transparently-priced cloud computing, with all the benefits of localised data hosting for security and performance.
About Ninefold®
Ninefold is Australian-owned global cloud computing providing Australian and U.S. Availability Zones, free support, self service flexibility and low latency. This allows you to provision virtual dedicated servers quickly - scaling up and down when needed – and only paying for the resources you use.
Sign up in seconds. Start using in minutes. Benefit for years.
Ninefold® is a Registered Trademark.