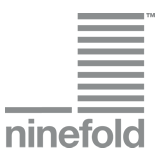 The local aspect of everything that Ninefold offers is critical to our switch from AWS
Sydney, NSW (PRWEB) July 11, 2012
Ninefold, Australia's Cloud, has today launched its Zone 2 Availability Zone out of Beta for cloud customers looking to use multiple Zones in their cloud environments. Ninefold also announced today its commitment to launching a third zone in the last quarter of 2012.
The multi-zone strategy announcement signals Ninefold's continued significant product investment. This ongoing investment supports user demand for failsafe uptime and risk mitigation among Ninefold's developer, digital, cloud integrator and, increasingly international customers with local Australian operations.
Getting started in this multiple zone environment is simple and easy to provision in minutes, and Ninefold is offering a free consultation to those who would like to learn more.
Ninefold has also won its first multi-zone customer with HelloMedical the first to sign up. Previously an Amazon Web Services (AWS) customer for two years, HelloMedical fosters a global network of researchers, clinicians, academics and organisations who meet around the world at conferences and events, but have no centralised means to collaborate and share research efficiently afterwards. Set up by medics and technology specialists, HelloMedical needed low latency, high availability, local hosting and local support.
"The local aspect of everything that Ninefold offers is critical to our switch from AWS: local data hosting, multiple zones, great speed and reliability and, most definitively local, live support," said Brent Hall, CEO of HelloMedical. "Our business runs as a real-time collaborative environment for global health experts to exchange ideas and effect change, so we need our underlying technology to work guaranteed and give the community trust and confidence."
"We announced significant investment plans for the business earlier this year and today's multiple Availability Zone announcement makes good on that commitment to our customers said Peter James, Chairman and Co-Founder at Ninefold. "HelloMedical is a great example of a company that needs everything we offer and we're delighted to be working with the team there. We'll be sharing the exciting news of Zone 3 with its unique proposition in due course."
A second or third zone allows customers to architect with greater redundancy and safeguard their data by replicating into another zone. Ninefold's support teams can help set up and configure for maximum effectiveness across zones.
Specifically, multiple Availability Zones provide:

High Availability: the ability to load balance or cluster virtual servers across multiple Availability Zones, allowing true High Availability protection from a single Availability Zone failure.
Disaster Recovery: multiple Availability Zones run hot, warm or cold disaster recovery environments to protect from a single Availability Zone failure – simply align the level of disaster recovery to a customer's budget, only paying for what is used, in line with Ninefold's transparent, pay-as-you-go pricing model.
Features of Ninefold's Availability Zones 1 & 2

All of the existing Ninefold self-service features available in Availability Zone 1 are available in Availability Zone 2 – via both the Ninefold portal and the API
Snapshot and copy virtual servers from one Availability Zone to another
Private inter-zone network connectivity to virtual servers (via multiple NICs), perfect for data replication or other inter-zone communication needs
Separate IP address ranges available in each Availability Zone
Physical firewall security protection available in both Availability Zones, with VPN options available
Load Balance traffic to virtual servers residing in both Availability Zones (via Availability Zone 1)
For more information or to book a free consultation, please visit http://ninefold.com/cloud-architecture/cloud-availability-zones/
About HelloMedicalFounded in 2010, HelloMedical connects medical professionals enabling them to stay in touch, find articles and share research. We help doctors, researchers and clinicians connect with one another to foster great progress within medicine.
hellomedical.com
@HelloMedical
About Ninefold
Ninefold is Australian EC2 and S3 alternative with locally stored data, free local support, self service flexibility and low latency. This allows you to provision virtual servers and cloud backup quickly - scaling up and down when needed – and only paying for the resources you use.
Sign up in seconds. Start using in minutes. Benefit for years.
Ninefold.com
@ninefold
Ninefold is a registered trademark.
For more information, please contact:
Jo Balfour
Progressiva Public Relations
Tel: +61 405 542 018
@jobonekenobi