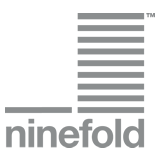 Sydney, NSW (PRWEB) August 07, 2012
Ninefold has today launched a VMware-based platform on the Ninefold public cloud allowing customers greater choice and flexibility when selecting a cloud platform upon which to run their Ninefold cloud services.
Ninefold's public cloud service (credit card subscription, self-service, usage based competitive pricing & open API) now offers a VMware cloud platform that many enterprises and business already use to support their mission-critical applications – all located and supported from Australian data centres. This offer will afford Ninefold customers greater portability and further optimisation across a hybrid cloud model.
Ninefold has purpose built a new VMware availability zone (based on VMware vSphere), aimed at customers who have already invested time and resource in selecting VMware as their chosen application platform, be it for an internal private cloud or hybrid cloud deployment. Ninefold aims to offer easy adoption and time savings for businesses with an existing investment in VMware who wish to leverage public cloud.
Moving existing VMware virtual server images into Ninefold's cloud is straightforward via the self-service "import" feature. Users can also export them back out of the cloud at any time for simple backup or to duplicate in another zone or cloud. Using Ninefold's site-to-site VPN capability, customers can easily extend an existing VMware private cloud environment out to the public cloud.
"We are pleased to be working with Ninefold to offer Australian organisations flexible cloud computing solutions," said John Donovan, Partner Director, VMware Australia and New Zealand. "We look forward to supporting Ninefold further as it delivers on the agility and performance customers are looking for in the cloud computing landscape."
"We are the only public pay-as-you-go infrastructure-as-a-service (IaaS) cloud provider in Australia to offer customers the choice of either VMware or open source underlying platforms, via the same self-service interface & API. We believe this will resonate with businesses who have invested time and resource in selecting one particular path over another," said Peter James, Chairman and Co-Founder at Ninefold. "Our product development strategy has always been to identify the best partners based on customer requirements."
For more information and to get a free consultation on setting up VMware virtual machine hosting, please visit http://ninefold.com/virtual-servers/vmware/
About Ninefold
Ninefold is Australian public cloud computing and storage with locally stored data, free local support, self service flexibility and low latency. This allows you to provision virtual servers and cloud storage quickly - scaling up and down when needed – and only paying for the resources you use.
Sign up in seconds. Start using in minutes. Benefit for years.
Ninefold.com
@ninefold
Ninefold is a registered trademark.
For more information, please contact:
Jo Balfour
Progressiva Public Relations
Tel: +61 405 542 018
@jobonekenobi