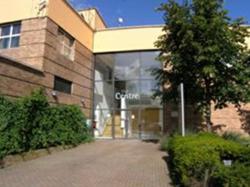 It is very satisfying to see the results from our various agency relationships and to hear we are having a positive impact on crime is a real feel good factor
(PRWEB UK) 7 December 2012
Field testing successes prompted a series of accolades from crime fighting units across the UK, the accuracy, the interactive control panel and the incredibly low cost of the device has made it a firm favourite. This success has now been the catalyst for a number of new jobs to be created at the Colchester headquarters of Ninja Tracking.
Head of technical operations Mr Joe Dunn said, "With Ninja Tracking now fully established on the Vodafone M2M platform the accuracy and the reliability of the data is now better than ever and this made a difference in the field. In addition to this the added level of data security that the M2M platform brings means the solution for GPS tracking from Ninja is tailored perfectly towards the security and anti crime departments such as the police."
The Ninja trackers are responsible for a huge uplift in arrests in the test areas and saw high numbers of successful asset recovery operations in both the private sector and with government agencies. Among those successes were drug farm discoveries, multiple plant and machinery recoveries and a large number of motorcycle recoveries. With the theft of motorcycles on the increase the tracker offers a unique advantage over competitors because of its interactive control panel. When a theft is alerted the tracker can be observed real time as it progresses down roads or across countryside.
This is easily relayed to the operatives whether police or agencies and they can easily move into position to intercept without having to use pursuit tactics or helicopter involvement which is saving large amounts of operational budget.
When motorcycles and cars are stolen the usual process is for the police to drive around a location with antennae hoping to pick up a signal, now its different the owner of the stolen item can pinpoint the location and if the motorcycle or car is moving update real time. The most important period in any vehicle or motorcycle theft is the first 2 hours after which recovery rates are very low and assets are at least badly damaged but possibly gone.
Shaun Parker from Ninja said "It is very satisfying to see the results from our various agency relationships and to hear we are having a positive impact on crime is a real feel good factor".