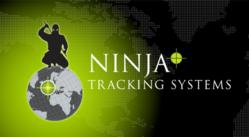 We are delighted to be accepted onto the platform and this shows not only our dedication to innovation but also a determined business ethos to drive down costs for our customers
Colchester, Essex (PRWEB UK) 24 August 2012
The M2M technology will enable Ninja Tracking to further reduce costs and improve efficiency, Shaun Parker from Ninja Tracking said "We are delighted to be accepted onto the platform and this shows not only our dedication to innovation but also a determined business ethos to drive down costs for our customers".
M2M brings stability to GPS tracking that much of the industry does not have, cheap foreign based SIMs are now prevalent in GPS tracking as are third party solutions for SMS messaging, this means there are many points of failure which commonly means devices are not performing to the highest level. The breaks in service that plague much of the industry can have consequences for asset recovery and tracking / tracing data as SIM services fail or SMS platforms fail, sometimes this downtime can be many hours.
Data costs and SMS costs can fluctuate dramatically and this is not good in a technology service where dependability and stability is a vital part of any service offering. With the Vodafone M2M platform there is no single point of failure, the Machine2Machine platform provides that stability on all fronts, M2M provides stability and dependability of service and it provides rationalised tariffs that are also low cost. Strategically this is a huge step for Ninja Tracking as it allows accurate forecasts for data costs and these costs are much lower than currently available outside of the short term 'carrot' deals designed to get companies to switch service.
With M2M there is the ability to create new revenue streams, clearly differentiate products, improve functionality, improve control and management and enhance environmental credentials. Monitoring and managing devices remotely is easier and more efficient and of course the customer will have greater loyalty and more confidence in a service that is far more robust than alternatives. Perhaps one of the most important benefits is the benefit of one single global SIM which provides affordable connectivity in a huge range of countries.
Ninja Tracking Systems are in good company on the M2M platform with companies such as TomTom and Group 4 Securicor already enjoying the benefits that the platform offers.
info (at) ninja-tracking-systems (dot) co (dot) uk
01206 848823