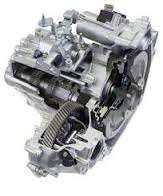 These gearboxes are OEM units that are sold in preowned condition for pricing that is now under MSRP.
Phoenix, Arizona (PRWEB) May 06, 2013
Nissan is one of the top automotive brands in the world due in part to expert engineering. The development of the luxury and performance brands has helped to earn consumer confidence worldwide. The AutoProsUSA.com company is a primary seller of import auto parts online and has now added the Nissan Altima transmission. These gearboxes are OEM units that are sold in preowned condition for pricing that is now under MSRP. These affordable prices are expected to help a range of buyers. The current stock levels and pricing can be obtained online at http://autoprosusa.com/used-nissan-altima-transmissions-for-sale.
Auto parts for import vehicles can be difficult for buyers to locate due to a number of factors. Many parts that are produced by automakers are offered through dealerships and a select number of authorized resellers. Owners of new vehicles typically receive parts protection under a warranty policy. Preowned vehicle owners can struggle to find OEM parts without a dedicated resource. The transmissions and other parts from the Nissan inventory now discounted for online sale are expected to open up the opportunities that not all buyers have using offline retailers.
The Auto Pros company has made several new enhancements to its company database system this year. Aside from creating a general website, the company search tool added online links the complete offline warehouse inventory online. This change has helped to provide the thousands of company parts for sale online for the first time. This company search system makes it easier for buyers to locate parts by inputting the year and make. This easier to use system is able to generate the stock status and current price for any part currently available for shipment.
The changes to the company inventory have helped to produce updates to the shipment and warranty policies in place. The increase in the warranty coverage amounts are a direct result of providing better inventory to customers. The coverage amounts have been increased for a period of up to two years.
This longevity is now provided to parts buyers for no increase in price. This incentive is paired with a new same day policy for customer shipments. These expedited shipments are helping to keep installations on time and on budget for trade industry companies and owners of vehicles benefiting from the company inventory.
About AutoProsUSA.com
The AutoProsUSA.com company has established its company as a leading auto parts retailer online. This company procures its inventory from established sources to ensure that high quality parts are readily available to buyers nationwide. The inventory of Ford, GM, Chrysler, Jeep, Dodge, Toyota and Honda parts have helped to brand this company as an OEM resource for buyers. The AutoProsUSA.com company has expanded its parts offerings to buyers this year by adding aftermarket, performance and used parts. These expansions are now helping more buyers to benefit in more locations of the U.S.