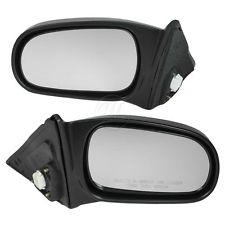 This company has added these parts in combination with the engines and transmissions currently in stock.
Boulder, Colorado (PRWEB) May 25, 2013
Nissan is one of various automakers importing vehicles for sale in the U.S. Editions like the Altima, Sentra and Maxima represents the vehicles that remain popular in new and used condition. The AutoProsUSA.com company is a retailer of used auto parts and accessories and is now providing used Nissan Altima side mirror replacement assemblies online. This company has added these parts in combination with the engines and transmissions currently in stock. A new price structure is attached to these parts and can be viewed online at http://autoprosusa.com/used-nissan-altima-side-mirrors-for-sale.
The purchase of aftermarket parts is one way that some auto owners can use to replace the OEM parts on a vehicle. The domestic manufacturers like Ford and General Motors have a range of aftermarket parts available for new and classic vehicles. Buyers trying to locate aftermarket units for import vehicles can have difficulty due to licensing issues. Not all companies currently license the production of parts.
The Auto Pros company inventory includes preowned parts in genuine builds for its customers. These efforts are designed to expand the availability of parts, components and accessories to more buyers in rural areas of the U.S.
Buyers interested in ordering parts from this company now have more than one way to place orders. Updates to the company systems now include an offline and online way that orders are processed. A quote system is now one of the most used features of the AutoProsUSA.com website. This system requires the simple criteria of parts year and make to produce a current price.
These prices are displayed on the company website or can be delivered by email or text message. These updates are helping more online buyers find essential information before submitting orders. The company toll-free number can still be used to process orders or requests offline.
The technological advancements made online are due in part to increased shipments to more parts of the country. A new initiative is underway to provide better distribution to buyers who are without a trusted source to purchase locally. The news announcement made online at http://www.kmph.com/story/22163822/junk-yards-in-columbus-ohio-now-supplied-by-autoprosusacom was used to promote the new distribution to the state of Ohio.
Multiple states have been added this year to expand the shipments available to other parts of the country. More states are expected to be included in the company network this year.
About AutoProsUSA.com
The AutoProsUSA.com company supplies discounted auto parts for replacement to buyers in the United States. The company database that is now accessible on the Internet provides the pricing and data that buyers need to make informed purchasing decisions. The company staff provides immediate access to information and answers to questions through the toll-free number installed this year. The AutoProsUSA.com company frequently makes changes and additions on its company website to provide better automotive resources to customers. The low pricing that is used as well as the shipment incentives are helping to create alternatives at this company compared with other retailers selling preowned parts.