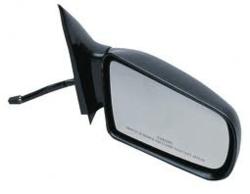 These units are offered in 2005 and 2006 editions with more units scheduled for inclusion this year.
Chicago, IL (PRWEB) May 11, 2013
Nissan remains one of the largest import automakers currently providing vehicles to the North American market. This company is known for its performance vehicles and luxury vehicles in most parts of the world. The AutoProsUSA.com company has made changes to its import inventory and has included Nissan Altima side mirror units for sale online. These units are offered in 2005 and 2006 editions with more units scheduled for inclusion this year. The pricing and inventory can be searched at http://autoprosusa.com/used-nissan-altima-side-mirrors-for-sale.
The Altima was introduced in 1992 as a replacement for the retired Stanza. The successful production period marked a new upward trend in sales for Nissan. The sales success has continued in this decade and the Altima remains a best-selling vehicle in the United States.
The parts and accessories that are now added for sale online include the OEM edition mirrors that can be hard to locate when not purchasing from an authorized Nissan dealer. The pricing that is now offered with these units is expected to provide the low price point that can be difficult for some buyers to locate.
The AutoProsUSA.com company has focused on its import inventory this year to build one of the largest searchable foreign parts inventories. The variety of parts now stocked and available for immediate shipment include the used and aftermarket editions that are most commonly found through retailers online. One difference to these parts is the inclusion of a warranty policy. Each import part now sold, referred or distributed by this company is packaged with a policy for warranty coverage. These policies offer alternatives to auction sellers and third party retailers not offering warranties with a sale.
Apart from the import upgrades, the domestic inventory held by this company now includes Ford Motor Company parts for pickup trucks and vans. This range of genuine parts is now offering easier ways for parts buyers to locate dealership quality parts and have these parts shipped immediately. The news release at http://www.prweb.com/releases/ford-replacement-parts/ford-parts-online/prweb10599023.htm was used to alert buyers of these inventory enhancements online. Future updates to the Ford inventory are scheduled for later this year to assist buyers with an easy way to locate affordable replacement parts.
About AutoProsUSA.com
The AutoProsUSA.com company supplies discount auto parts for cars, sport utility vehicles and pickup trucks to North American buyers. The discount patterns offered by this company are frequently monitored for success. Consistent changes to the company policies have resulted in increased online sales in the first quarter of 2013. The AutoProsUSA.com company expanded its online search system to include company pricing as well as immediate comparisons with other retailers online. These changes to the company ordering system have created more competition to network with parts buyers searching for the lowest auto parts pricing currently found on the Internet.