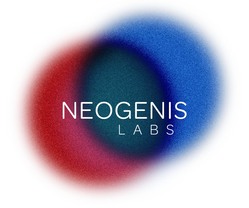 Understanding strategies to restore Nitric Oxide levels within the body is critical to developing new approaches to decrease disease risk factors and support optimal health.
Austin, TX (Vocus) September 21, 2010
As a result of breakthroughs in scientific research, Neogenis Labs has announced important recommendations for restoring a natural process involving Nitric Oxide — representing a new pathway to optimize health. Nitric Oxide is one of the most important signaling molecules in the body and controls many physiological processes that take place in virtually every organ system. Thirty years after its discovery, key researchers received the Nobel Prize in 1998 for demonstrating Nitric Oxide's critical role in cardiovascular health. Today, a number of diseases are characterized by Nitric Oxide insufficiency. Restoring Nitric Oxide function is a key step in slowing or preventing many diseases, such as those characterized by inflammation, including cardiovascular disease.
Further underscoring the importance of identifying new and effective approaches to optimal health and disease prevention is the fact that comprehensive annual assessments, such as the United Health Foundation's America's Health Rankings (2009), continue to demonstrate that while Americans are living longer, they are not necessarily living better, healthier lives.
Every day, Americans battle high risk factors that lead to serious, often fatal, chronic diseases. In fact, according to the American Heart Association (AHA), more than 70 million people (1 in 3 adults aged 20+) have high blood pressure in the United States. High blood pressure is but one example of a condition which, if left untreated, can lead to serious cardiovascular issues such as strokes, heart attacks and congestive heart failure. Though people cannot control certain influential factors such as age, heredity and gender, people can take steps to support natural processes such as Nitric Oxide production within the body, which may decrease such risks.
More than 80 million people in the U.S. suffer from some form of cardiovascular disease — with most cases related to high blood pressure and coronary heart disease. According to the World Health Organization, cardiovascular disease is the No. 1 killer of both men and women in the U.S. — representing an alarming 40 percent of all deaths.
"Nitric Oxide production and availability in the body is essential to health — like oxygen, we cannot live without it." said Nathan S. Bryan, Ph.D., Nitric Oxide researcher and chief science officer, Neogenis Labs. "Nitric Oxide is one of the most studied molecules within the body — more than three decades of research has proven its critical role. That's why we at Neogenis Labs are committed to advancing research that explores the therapeutic potential of Nitric Oxide and mechanisms for supporting adequate Nitric Oxide levels in the body."
The natural production of Nitric Oxide helps maintain optimal function of cardiovascular, immune and nervous systems. It's primarily known for maintaining normal blood pressure and blood flow to the tissues.
Nitric Oxide Deficiency, Age and Disease Development
As we age, the body begins to decrease Nitric Oxide production. Research published in the American Heart Association Journal Hypertension indicates age-related changes to the body's Nitric Oxide production pathway cause decreased Nitric Oxide production and availability, which has been implicated in the development of high blood pressure and poor circulation.
"Understanding strategies to restore Nitric Oxide levels within the body is critical to developing new approaches to decrease disease risk factors and support optimal health," said Dr. Bryan.
Since it is difficult to measure Nitric Oxide levels in the body, many people may not know they are Nitric Oxide deficient and may be unaware of the associated risks. With approximately 55 percent (139.9 million) of the U.S. population over the age of 55, it is essential to educate the public on the critical role of Nitric Oxide and strategies to support and restore proper levels of Nitric Oxide in the body.
Janet Zand, L.Ac., O.M.D., chief technical officer, Neogenis Labs says that people can take steps— starting today — to promote Nitric Oxide production and availability within their bodies.
"While scientists and medical experts seek disease cures, people can take important steps to potentially prevent disease by making lifestyle choices that support the body's production of Nitric Oxide," Zand said. "Nitric Oxide can be generated by consuming foods such as green leafy vegetables, beets and celery and through regular exercise."
Common foods with Nitric Oxide generating capacity include:

Very high (>250): Celery, cress, chervil, lettuce, red beetroot, spinach, rocket (rucola)
High (100-<250): Celeriac, Chinese cabbage, endive, fennel, kohlrabi, leek, parsley
Middle (50-<100): Cabbage, dill, turnip, savoy cabbage
Low (20-<50): Broccoli, carrot, cauliflower, cucumber, pumpkin, chicory
Very low (<20): Artichoke, asparagus, broad bean, eggplant, garlic, onion, green bean, mushroom, pea, pepper, potato, summer squash, sweet potato, tomato, watermelon
In addition to diet and exercise, preliminary research suggests dietary supplements that support the production of Nitric Oxide in the body may be appropriate for Nitric Oxide restoration. Neogenis Labs has just completed an initial clinical study investigating a novel dietary supplement designed to naturally increase the body's production of Nitric Oxide. "Results of this study are promising and further reinforce the role of both diet and supplements in supporting health, wellness and disease prevention," said Neogenis Labs Science Advisory Board Member, Kathleen Zelman, M.P.H., R.D.
"Scientific evidence tells us that Nitric Oxide represents a new paradigm for understanding optimal health," said Bryan. "We hope scientific advancements will lead to new understanding of the molecule's behavior in the body to point to better treatment and prevention of diseases that plague so many Americans today."
About Neogenis Labs
Headquartered in Austin, Texas, Neogenis Labs was founded by Joel Kocher and Nathan Bryan, Ph.D. in 2009 to advance Nitric Oxide research and product innovations. Neogenis Labs educates the medical and consumer communities on the science behind Nitric Oxide, connecting the dots between this critical molecule and possible health outcomes. The company's scientific leaders strive to be the definitive experts in the functionality of Nitric Oxide and believe in the incredible potential of Nitric Oxide for improving health. Neogenis Labs is the manufacturer of Neogenis Test Strips, the first and only test strip to measure Nitric Oxide levels, and Neo40 Daily, a dietary supplement designed to naturally support the body's production of Nitric Oxide. For more information about Neogenis Labs, visit http://www.neogenis.com.
###