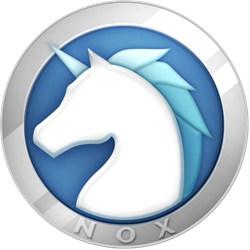 Nitro is designed to democratize the video-games economy by making it easy for lay-people to participate in and benefit, while bringing together all stakeholders of the industry onto an integrated platform and community.
(PRWEB) September 28, 2017
Southeast Asia's leading mobile entertainment group iCandy Interactive Limited ("iCandy Interactive") announces that it is backing Nitro, an independent blockchain based cryptocurrency project. Nitro is designed to democratize the video-games economy by making it easy for lay-people to participate in and benefit, while bringing together all stakeholders of the industry onto an integrated platform and community.
Background
Independent studies have estimated the global video-games industry is worth around US$90 billion for the year 2016 and this annual industry revenue is expected to grow 30% to US$130 billion by 2020. This will mean the video-games industry will generate almost nine times the revenue of Hollywood.
Even though the industry is booming, it faces a few key issues. The industry has started to become more and more of an oligopoly with the top 10 game companies dominating more than half of the global revenue. New game studios find it hard to access to funding and resources to launch their new games and compete against the large corporate incumbents. Given the right funding and access newcomer studios are capable of producing promising hits such as mobile game-title Subway Surfers.
Nitro: A global platform that empowers anyone to partake in the video-games economy
With the limitations of the industry in mind, iCandy Interactive is backing Nitro, a blockchain-based cryptocurrency project that is looking to address some of the inefficiencies in the video-games industry. Based on the blockchain technology and Ethereum network, Nitro is designed to democratize the economy of the video-games industry.
Nitro is largely made up of two parts, a new cryptocurrency called NOX and an online marketplace called Nitro Marketplace. iCandy Interactive's subsidiary iCandy Ventures Ltd ("iCandy Ventures"), a British Virgin Island incorporation, is developing and managing NOX while iCandy Interactive is responsible for developing Nitro Marketplace and foster a community around it.
NOX, a cryptocurrency token based on the Ethereum platform will be the centrepiece of Nitro's activities and enable token-holders globally to participate fully in the video game economy via:
1. Voting for the new games they want to receive funding from Nitro
2. Engaging with game producers and promoters in the games marketplace and using NOX tokens for in-game items/currency
3. Game-titles funded by Nitro will share a portion of their revenue with Nitro and NOX holders stand to receive rewards for participation and contribution to the Nitro network from time to time.
The Nitro Marketplace will empower interaction and transactions between stakeholders across the video-games industry in an efficient manner. For example, it will allow gamers to discover and play new games promoted by game studios and in turn gamers will be incentivized directly by game studios to try out the new games. Currently game studios must market their games by paying high fees to marketing platforms that are usually measured in term of Cost Per Installation (CPI). In laymen's terms CPI is the cost paid to marketing platforms for each app installed by consumers on their devices. CPI costs for mobile games can be as high as US$3-US$5 per installation eroding the profitability of the smaller game studios.
Nitro encourages Diversity and Sustainability
Nitro, more than anything else, will encourage diversity in a lucrative industry that is more and more dominated by large corporate players. Diversity is important in this creative industry that brings joy and entertainment to millions of gamers daily. The Nitro ecosystem is designed to have economics that will sustain itself with a sound business model. The Nitro project is not just for gamers or game studios but for the average person to partake in a sustainable economy that is built on the foundation of the macro economy of the video-games industry.
Why Crypto-Currency
Nitro is a platform that will connect promoters, developers and gamers directly in an interactive market place, but they need a means to transact. A crypto-currency is the perfect mechanism to transact and to realise value in a secure and efficient way via blockchain. Not only does NOX provide a way to transact it can also be worked into the games themselves as rewards or credits. iCandy Interactive thinks that can drive engagement and help to create a whole Nitro community. Gamers and game developers are digital early adopters that could well understand and see the potential that a platform bound by a crypto-currency can provide.
iCandy Interactive's Vision in backing Nitro
iCandy Interactive believes that the Nitro project will be an important game-changer to the video-games industry. Nitro will connect the fragmented and disconnected value chain of the industry, envisioning an inclusive and holistic platform, where all parties are able to contribute to and benefit from the growth of the video-games economy.
Backed by Industry Veterans and Venture Capital Professionals across Borders
Besides iCandy Interactive, Nitro is backed by tech and games industry veterans such Fatfish Internet Group CEO, Kin-Wai Lau, iCandy COOs, Gerald Tock and Desmond Lee; Reputable individuals in the venture capital industry such as General Partner of Orange Growth Capital Partner, Hans De Back; And Life.Sreda's London-based blockchain Fund, BB Fund.
Crowdsale of NOX
NOX, as a cryptocurrency will be made available to interested purchasers via an online crowdsale. The crowdsale of NOX will be managed by iCandy Ventures in compliance with the business and investment laws of the British Virgin Island, where iCandy Ventures is incorporated. The crowdsale is to begin on 25th October 2017 and ends on the 8th November 2017 and will be conducted via Nitro's website, https://www.nitro.live. A pre-sale prior to the crowdsale will be announced on the website soon. There will be up to 60 million NOX available for sale, raising up to 75,000 Ethereum (ETH) which carry a value of approximately US$20million at today's prevailing Ethereum price.
iCandy's Interest and Position
iCandy Ventures will retain 15% of NOX in issuance as the developer of the NOX cryptocurrency. This will allow shareholders of iCandy Interactive to gain direct exposure onto the cryptocurrency. Despite the huge global interest in cryptocurrencies such as Bitcoin and others, purchasing cryptocurrency requires a high level of technical knowledge and competency that most laymen may not have. The listed equity of iCandy Interactive, available through the public equity market may, for the first time ever, make it available to the investing public, a proxied opportunity to invest into a publicly listed company that has direct beneficial linkage to a cryptocurrency project.
About iCandy Interactive
iCandy Interactive Limited ("iCandy") is an Australian incorporated public company that has its core business in the development and publishing of mobile games and entertainment for a global audience. iCandy is listed on the Australian Securities Exchange (ASX) under the symbol ICI.
iCandy runs multiple subsidiary games studios in Malaysia, Singapore and Indonesia, including award-winning games studios Appxplore and Inzen Studio. iCandy is one of the leading mobile entertainment group in Southeast Asia with over 20 million installs over their player network. Top games made by iCandy include Crab War, Alien Path, Star Tap and Dark Dot. Almost all of iCandy's games titles have been recommended and featured on Apple's App Store (iOS) or the Google Play Store.
For more information, visit: http://www.icandy.io/