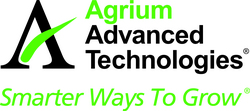 NITROFORM is a long-standing leader among nitrogen sources
Loveland, Colo. (Vocus) May 4, 2010
Agrium Advanced Technologies today announced it will begin manufacturing its NITROFORM® slow-release fertilizer product line in the company's production facility in Courtright, Ontario, Canada.
Starting in May, NITROFORM will be produced in the same facility as Agrium Advanced Technologies' other non-coated product lines, including NUTRALENE® slow-release fertilizer and Balanced Chain Methylene Urea (BCMU®).
"This is an important strategic move for Agrium Advanced Technologies," said Andrew Mittag, president, Agrium Advanced Technologies. "With all three non-coated product lines manufactured in-house, we can ensure the highest-quality control standards and better manage costs."
For more than 50 years, turf and ornamental professionals have relied on NITROFORM slow-release fertilizer to provide steady, balanced feeding of nitrogen throughout an entire growing season. With two-thirds water-insoluble nitrogen (WIN), NITROFORM effectively delivers organic feeding for months and with fewer applications. Its exclusive release properties make NITROFORM one of the most environmentally sound and longest-lasting, slow-release nitrogen sources available.
"NITROFORM is a long-standing leader among nitrogen sources," added Mittag. "Manufacturing NITROFORM in our Courtright facility further demonstrates our commitment to maintaining a full range of slow- and controlled-release fertilizers and providing environmentally sound, high-performance plant growth technologies."
NITROFORM slow-release fertilizers are available from many suppliers nationwide. For more information, call 888.757.0072 or visit http://www.agriumat.com.
About Agrium Advanced Technologies
Agrium Advanced Technologies is a strategic business unit of Agrium Inc., a major retail supplier of agricultural products and services in both North and South America and a leading global producer and marketer of agricultural nutrients and industrial products. Agrium Advanced Technologies is the leading manufacturer and marketer of slow- and controlled-release fertilizers and micronutrients in the Agriculture, professional Turf and Ornamental, consumer lawn and garden, and specialty agriculture markets. Agrium Advanced Technologies' brands include: ESN®, POLYON®, XCU™, NITROFORM®, NUTRALENE®, BCMU® and DURATION CR® slow- and controlled-release fertilizers, ULTRA YIELD® Micronutrients, AMP™ and PRECISE® controlled-release plant protection. These products utilize proprietary advanced generation technologies to control nutrient release for improved plant growth and environmental performance.
FOR FURTHER INFORMATION:
Steve Williams, Manager, Communications
970.292.9017
Contact us at: http://www.agriumat.com
###