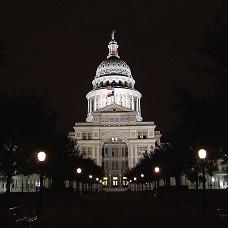 You have made a substantial investment in NIWeek...with some preparation, you'll be so pleased that NI will use your testimonial to promote next year's NIWeek.
Austin, TX (PRWEB) July 20, 2011
Companies attending NIWeek 2011 may be a technological Goliath or a bootstrapping (or even boot blacking) David Copperfield. But whatever their size, they have likely made a substantial investment in NIWeek between admission, hotel, travel, time off work, and daily expenses.
"With some preparation, you'll be so pleased that NI will use your testimonial to promote next year's NIWeek," says Brian Spears, chief technology officer at Sixclear.
"We here at Sixclear will be right there along with you, sporting snazzy Sixclear shirts and giving away free LabVIEW training throughout the conference. Watch for us there and join us beforehand in preparation as we run through 6 tips for NIWeek success."
Tip #1: Don't be afraid to bounce: as in, get up and get out of a session that isn't stellar. The NIWeek program, with full technical session descriptions, is currently available for your perusal. Always have a backup plan for any session that isn't reaffirming your decision to give your life to technology. Be aware that the different tracks group together presentations of common interest (e.g., Software Development Techniques Track, Test and Data Acquisition Track) to make session selection easier.
Tip #2: Arrive early for popular sessions. You'll hear the buzz, you'll see the NI Featured presentations, and you'll read our recommendations for the hot sessions. So go early, standing room soon turns to fire code violation and you don't want to be stuck outside as the doors close. Here are our recommendations for presenters famous for wild amounts of knowledge, presentation panache, or consistently cool topics. Disclaimer: This list is purely subjective, biased, and unresearched as we know there are many more deserving of this honor. Jonathan Cohn, Jonathan Murray, Norm Kirchner, Allen Smith, Justin Goeres (really anybody from JKI), Simon Hogg, Darren Nattinger, Rick Kuhlman, Elijah Kerry, Ryan King, David Staab, Marc Christenson (pretty specialized topic), Terry Stratoudakis (pretty specialized topic), Markus Tarin (pretty specialized topic)
Tip #3: Rise and shine for keynotes! The big Tuesday keynote feels like a glam rock concert. As in: nothin' but a good time. So wake up early enough to tease out those bangs, then juggle your share of breakfast tacos, fresh fruit, coffee, and OJ and get into the main ballroom before the show starts to just soak up the energy, and avoid the standing room which will inevitably ensue.
Tip #4: Network! This is half the reason you're here, whether you're on the business side of your company or not. You never know who else in the NI community is facing the same technical problem you are! So take advantage of the evening activities, and not just the ones that show up on the program. Here are some of our favorite unscheduled ways to meet the best and brightest at NIWeek:
-LAVA/Open G BBQ on Tuesday evening: chat and chomp Texas BBQ with the champions of NI technology. Who knows, you might even meet a Knight of NI.
-Dan Quinn Band's performance at Fado's Irish Pub on Tuesday evening: Join this NI Sales Manager as he rocks a packed crowd of NIWeek goers. How can one man be called a band? Technology. Watch and awe.
-Maggie Mae's on 6th: A perennial favorite for post-session parlance. A second story open deck overlooking the famed Austin 6th street boasts top-drawer people watching. You're bound to find badge wearers enjoying the cool of the evening (and the drinks) late into the night.
Tip #5: Take advantage of certification! CLAD certification is given at the discounted price of $99 while other exams are given at $199. Make sure to prepare yourself first for the CLAD exam by taking a look at our CLAD prep VI High post and, as always, review CLAD concepts highlighted in the Sixclear LabVIEW Fundamentals course.
Tip #6: Enjoy Austin! Come see why we've made this our home! Some favorites you can check out during the week:
-See the largest urban bat colony in the world emerge every evening at dusk from under Congress Street bridge
-Take a walk along the 6th street entertainment district (but did we really need to tell you that?) to validate Austin's official slogan of "Live Music Capital of the World"
-Trailer food! Austin leads the nation in gourmet and specialized food sold out of trailers, all of the locations listed below are BYOB as well! Visit clusters of these trailers at 1000 E 6th (East Side Drive In), E 6th and Waller (home of Spartan pizza and several others), 601 W Live Oak (Sofi Food Court), 1219 S. Lamar (home of Odd Duck and Gourdoughs)
-Mmm, Coffee. Sixclear loves coffee. Our favorite places aren't within easy walking distance of downtown but if you have a car or friendly Austinite with the same you won't regret visiting Caffee Medici at 1101 West Lynn or Houndstooth at 4200 N. Lamar
-Texas Two-Step through the night at the most legitimate honky-tonk joint within the city limits: Broken Spoke Saloon at 3201 S. Lamar
And a few more to check out if you have an extra day:
-See how Austin beats the heat at Barton Springs, the consistently cool spring-fed pool located in Zilker Park
-Austin's unofficial slogan of "Keep Austin Weird" is best experienced on South Congress Ave. between Nellie St. and Johanna St.
-See just how much Texas loves Texas at the impressive Texas State Capitol and Bob Bullock Texas State History Museum
-Step into the green, rolling, lake-strewn hill country and look down on Austin from our highest hill: Mt. Bonnell
Spears finishes with the offer: "Any questions? Feel free to give us a call or email and we'll be happy to set you up with some expert recommendations and maybe even an air mattress in the guest room."
About Sixclear
Sixclear is an Austin, Texas based LabVIEW training and development firm with products and services ranging from professional online and onsite LabVIEW training, to configurable data acquisition and instrument control software solutions, custom development, integration, and consulting services. Sixclear has the only comprehensive, modern online-onsite LabVIEW training combination in the world. Visit sixclear.com for more information.
# # #