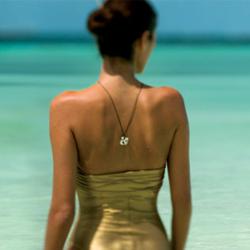 "We are introducing a new level of refinement to be shared with only the most discerning guests."
PUNTA NIZUC - CANCUN, MEXICO (PRWEB) December 18, 2012
The award-winning luxury hotel chain, Las Brisas Hotel Collection, announces the opening of their new, elite brand- NIZUC Resort & Spa- at the gateway of the sun-soaked coast of the Riviera Maya.
Originally conceived as Mexico's Presidential retreat, the resort is situated on the most desirable land of the Mayan region called Punta Nizuc. Set within a paradise of protected mangroves and lush local foliage, and facing the white sands of the second largest coral reef in the world, this stunning 274-suite resort is located less than 20 minutes from the Cancun International Airport. NIZUC's privileged location makes it convenient for accessing all of the region's natural wonders, archeological sites and attractions; yet the true wonder is found at the resort itself.
"We are introducing a new level of refinement at NIZUC to be shared with only the most discerning guests," comments Louis Daniel, NIZUC Resort & Spa's General Manager. "Diligent preparation for the hotel opening includes meticulous staff selection to provide culinary excellence and impeccable butler-class service. Our exceptional interior design and amenities exude luxury and creates the uniquely serene atmosphere and attitude which defines the culture of the resort."
The birth of this exclusive resort celebrates a new beginning of the Mayan Calendar, opening its doors to a privileged few in March 2013. This is a time of transition from one world into another, much like one's experience upon a stay at the resort. There isn't a better place to be in touch with this new era of human awakening than on the mystic grounds of NIZUC, where the essence of the mysterious lost Mayan civilization is felt in every aspect.
From the healing spa treatments by renowned British group ESPA, to the gastronomic delicacies provided by culinary masters; this world-class resort with its private pool villas and exquisite suites unlike any other in the region, will challenge the exclusivity of the best resort names in the world.
The vision of the Mexico City-based Las Brisas Hotel Collection, NIZUC Resort & Spa is the flagship property of the brand's elite luxury resort line. Las Brisas owns and manages Mexico's most sought after properties, and has now created their signature Endless Indulgence™experience exclusively for NIZUC that exceeds the expectations of even the most discerning traveler. The NIZUC Resorts & Spa brand complements the portfolio that this leading hotel group has built for the national and international markets by utilizing their experience to embody everything that their name is synonymous with: intimacy, luxury and discretion expressed within the context of modern Mexican hospitality. NIZUC — A Mexican Spirit. A Mayan Soul.
For information, updates and future package opportunities visit http://www.nizuc.com, contact your professional travel agent, or call 1-855-MY-NIZUC from the U.S. or 1-800-MY-NIZUC from Mexico.