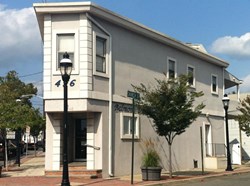 We are thrilled to see Dr. Lembo embrace the latest technologies in his office and even the company website. He is really setting the standard for dental care for the tri-state area.
(PRWEB) November 12, 2013
Belmont Dental and Dr. Lembo have been striving to enhance their office and help their patients get access to affordable dental care with the Belmont Dental plan http://www.belmontassociatesnj.com/belmont-dental-plan. Belmont Dental's home base has been revamped and is now equipped with the latest dental technology including Identafi, which uses white, violet, and amber fluorescent lights to detect cancerous abnormalities and the E4D CAD/CAM System which enables Dr. Lembo to craft and install new crowns for his patients in just a single visit.
Dr. Lembo's efforts have paid off in a big way. Belmont Dental's marketing manager, Route 72, is pleased to report that their Belmont Dental Plan has become a fast success in the Hudson County Community. Since introducing the new dental plan earlier this year, patients have been able to receive top quality dental care at a low monthly cost including two regular exams and cleanings, x-rays as needed, two fluoride treatments, two emergency exams, and even 10%-70% off all treatment received at Belmont Dental including cosmetic and elective procedures. Families in Hudson County families have even sited that the Belmont Dental Plan is even more affordable than rates provided by their previous insurance policy. Route 72 is thrilled with the reception from Belmont Dental's neighbors in Hudson County. Founder and CEO of Route 72 Systems, Jim Alamia, states: "We are pleased to see Hudson County embrace the Belmont Dental Plan. It really makes getting the best quality of dental care within reason and affordable for families."
Online users can learn more about the Belmont Dental Plan and keep up with the company's latest developments right on their updated Facebook page. Belmont Dental has also updated their home page where visitors can get informed about their new dental plan. They have also added an online reservation feature, which allows their patients to book an appointment right from the company website. Once visitors click on the Book Appointment Tab they can see all available time slots where they can receive dental care throughout the week. Route 72 is impressed with the online reservation feature. Jim Alamia states: "We are thrilled to see Dr. Lembo embrace the latest technologies in his office and even the company website. He is really setting the standard for dental care for the tri-state area."
Reference:
http://www.belmontassociatesnj.com
Patient Information:
http://www.belmontassociatesnj.com/patient-information