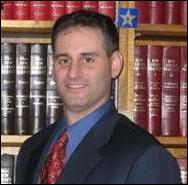 Hackensack, NJ (PRWEB) October 6, 2006
Buying properties in foreclosure can be a profitable business, but is not without its pitfalls. 1010 Wins interviewed New Jersey foreclosure attorney Glenn Reiser about what first-time investors and consumers should be aware of before plunging into purchasing properties through foreclosure. He shared the following advice.
In New Jersey, the local county sheriffs have authority to sell property on behalf of mortgage holders under the jurisdiction and supervision of the Superior Court of New Jersey. A 20% deposit is required to be presented at the sale in the form of a certified check or cash.
Unlike a typical home sale, a bidder at a foreclosure sale cannot gain access to the property for purpose of conducting home inspections because in most circumstances the homeowner is still occupying the property. Because of this and other practical problems, such as eviction of the former homeowners and/or current occupants and possible environmental contamination at the property, purchasing property at foreclosure sales is a risky business.
As with any business, a prospective investor in foreclosures must undertake a minimum amount of due diligence to investigate the property and have enough liquidity to be able to absorb carrying costs of the property, including legal fees that may be required to evict owners/occupants or deal with bankruptcy filings that may ensue after the foreclosure sale has occurred.
Typically, a due diligence investigation by a prospective bidder at a foreclosure shale should include, at a minimum, ordering and reviewing a title report (reflecting the history of ownership of the property including outstanding liens, rights of way or easements granted to neighboring property owners), retaining a real estate broker to provide comparable sales of properties in the neighborhood, and working with a contractor to provide an estimate for necessary repairs.
In many instances, first time bidders who neglected to do their homework before bidding at a sheriff's sale have paid a heavy price. One of the most common errors occurs when inexperienced investors bid on foreclosure sales brought by the owners of second or third mortgages, but mistakenly believing they were bidding on first mortgages. In such situations, the successful bidder takes ownership of the property subject to the outstanding lien of the first mortgage holder. Another common error made by inexperienced foreclosure investors is failing to investigate whether there are outstanding city tax liens or municipal liens, which will continue to remain as liens against the property notwithstanding the foreclosure sale.
For all of these reasons, anyone looking to start a business purchasing properties at foreclosure sales would be wise to educate themselves about the New Jersey foreclosure process, attend a few foreclosure sales, affiliate themselves with a qualified real estate broker, contractor, and foreclosure attorney.
Disclaimer: This article is intended for general informational purposes only, and is not meant to provide or offer legal advice to any particular set of facts or circumstances.
###