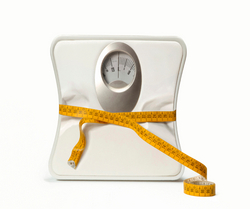 "...don't have to be a prisoner within their body."
Teaneck, NJ (PRWEB) July 16, 2010
The reality is that for too many people every day activities become a challenge. Too often it comes down to their weight.
Knees or hips can limit their walking ability. They experience short of breath when walking from place to place.
My Program for Life hosts free educational seminars on surgical weight loss. People who attend our seminars have the ability to learn information that could save their life or someone's life they care about. They will learn about insurance coverage, the safety, and the health benefits involved with weight loss surgery. They don't have to be a prisoner within their body. They can get back to being able to enjoy their life.
Patients learn the facts and get their questions answered, without making any commitment.
Obesity has become an epidemic problem in New Jersey and United States, reducing the life span of many and impacting the nation's health in detrimental ways. The term "morbid obesity" is used to describe a person whose Body Mass Index (BMI), or ratio of weight to height, is greater than 40. Morbid obesity is often associated with medical conditions such as high blood pressure, high cholesterol, diabetes, sleep apnea, and an increased risk of colorectal and other cancers.
For those who are severely obese, diets, medications and behavior modifications often fail. Surgical treatment offers hope to people who are severely obese, as it is a proven method of achieving long-term weight loss for this population.
People considering Lap Band, Realize Band, or Gastric Bypass surgery in New Jersey need to learn the real facts about the surgery prior to committing. My Program For Life is offering that opportunity at our free weight loss seminars.
Registration is free at MyProgramForLife.com
All Seminars begin at 7:00 pm
Our Upcoming Seminars are:
Holy Name Medical Center, Teaneck, NJ-
Thursday July 29th, 2010* Special Guest Speaker Khaliah Ali, Lap Band patient & daughter of former heavyweight champion of the world Muhammad Ali.
Thursday September 23rd, 2010
Thursday October 28th, 2010
Thursday December 2nd, 2010
Mount Olive (Budd Lake), NJ at the Holiday Inn (previously Wyndham Garden Hotel)
Wednesday August 11th, 2010
Wednesday September 22nd, 2010
Wednesday October 27th, 2010
Wednesday December 1st, 2010
Saint Peter's University Hospital, New Brunswick, NJ
Thursday September 16th, 2010
Thursday October 14th, 2010
Thursday November 4th, 2010
When considering Lap Band, Realize Band, or Gastric Bypass surgery in New Jersey, a My Program for Life seminar is the optimal first step.
For more information on our weight loss surgery seminars please visit MyProgramForLife.com or call 866-976-9735
###