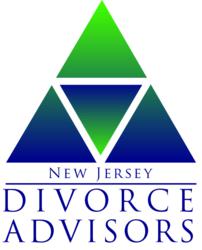 Every marriage is different and every divorce is unique. By providing clients with specific, accurate, and timely information pertaining to their particular situation, we are able to minimize the uncertainty inherent in any divorce
Red Bank, NJ (PRWEB) October 27, 2011
Collaborative Divorce is gaining popularity across the globe and New Jersey Divorce Advisors, LLC (NJDA) is bringing the emerging form of alternative dispute resolution to Monmouth County, N.J.
Divorce is one of the most challenging, expensive, and emotionally charged processes a family will experience. In today's environment of information abundance, it's often difficult to determine the accuracy, validity and applicability of "stuff" you hear from friends or find on the Internet.
NJDA was created to help divorcing couples make informed decisions and to connect them with the best professional resources available in the State of New Jersey. Whether you're looking for information on methods of alternative dispute resolution — such as mediation or collaborative divorce — information on alimony or child support, or you're simply looking for the name of a local divorce attorney — NJDA will guide you.
"Every marriage is different and every divorce is unique. By providing clients with specific, accurate, and timely information pertaining to their particular situation, we are able to minimize the uncertainty inherent in any divorce.," said Bryan J. Koslow, NJDA's founder. "Our goal is to be your definitive source of information before, during and after the divorce process."
Initially founded to advise clients on the financial implications of various divorce settlement options, NJDA has evolved into a one-stop-shop for divorcing couples and their loved ones. Today, divorce is more than just a legal matter. Financial and emotional ramifications must be considered as well.
"I've witnessed some of my clients go through divorce with incomplete information and in some cases wrong information," Koslow said. "NJDA was formed to help those getting divorced make the most informed decisions possible."
About NJDA
Founded by Bryan J. Koslow, a certified divorce financial analyst (CDFA™) and Certified Financial Planner™. New Jersey Divorce Advisors, LLC, was formed to help divorcing individuals and their attorneys make informed decisions and negotiate equitable divorce settlements. Trained in both mediation and collaborative divorce, our advisors are equipped to navigate the most complex situations.
For more information about collaborative divorce and mediation, visit http://www.njdivorceadvisors.com.
###