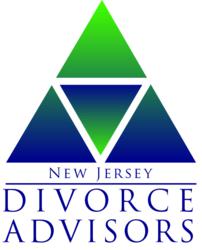 Unfortunately, cancer has become so prevalent that it affects nearly the entire population in one way or another
Red Bank, NJ (PRWEB) November 30, 2011
New Jersey Divorce Advisors, LLC (NJDA) announced today that its Founder and President Bryan Koslow would be joining the Board of Directors of the Allana Smiles Foundation. Working closely with the Foundation leadership team and Clinical Advisory Board, Koslow will spearhead the Foundation's marketing and fundraising efforts. The Foundation Board consists of other community business leaders including Dr. Gabriel Ruiz, DMD, Owner of East Brunswick Family and Implant Dentistry and Drum Point Family and Implant Dentistry, Charlotte Chartier, owner of CLC Dental Consulting, and Kevin Boisselle, CPA, Partner at Boisselle, Morton & Associates, LLP.
The Allana Smiles Foundation is non-profit organization dedicated to providing cancer patients, dentists, and oncologists with access to information, resources, and funding that will minimize stress and encourage a positive experience for all parties.
"Unfortunately, cancer has become so prevalent that it affects nearly the entire population in one way or another," said Charlotte Chartier, President of Allana Smiles.
With the growing evidence of links between oral health and full-body health, the Allana Smiles Foundation is the first non-profit organization to connect the dental and oncological communities for the benefit of cancer patients. The Foundation's goals are threefold: (1) raise awareness about the need for proper dental clearance when treating cancer patients; (2) train oral health professionals in proper treatment planning for cancer patients; and (3) provide funding for cancer patients in need of dental services.
"I am honored to be a part of this remarkable organization and to serve on the Board with such a dignified team of people," said Bryan Koslow, President of New Jersey Divorce Advisors.
Heading into 2012, Allana Smiles has scheduled a number of educational and fundraising events including two benefit dinners, a wine tasting, New Jersey and Massachusetts dental study group meetings, and an extreme obstacle challenge.
About NJDA
New Jersey Divorce Advisors, LLC is a divorce consulting firm committed to connecting divorcees with the appropriate professional resources they need to streamline the divorce process and produce equitable divorce settlements. The firm's advisors are trained in Collaborative Divorce, Mediation, and the financial effects of various property settlement scenarios. The firm specializes in divorce financial planning, lifestyle and budget analysis, insurance, and business valuation. The firm may be hired as a neutral third party or as a client advocate.
For more information on the Allana Smiles Foundation, visit http://www.allanasmiles.org
###