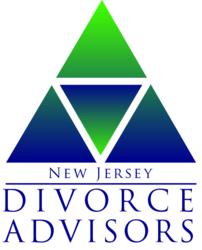 Paulette inspires the community into action. We're happy we had an opportunity to do our small part in supporting this important cause
Red Bank, NJ (PRWEB) March 31, 2012
New Jersey Divorce Advisors, LLC is proud to announce its sponsorship of the 3rd Annual "Paulette Steps Towards Cancer Wellness" benefit run. The event, held on March 18, 2012, was organized in cooperation with the CentraState Healthcare Foundation as part of Colorectal Cancer Awareness Month. Other sponsors included iPlay America, Magic 100.1, WithumSmith+Brown, Thomas & Jeanne Elmezzi Foundation, Freehold Area Run Club, and the CentraState Healthcare System and Foundation.
This year's event included both a 5K and a 1 Mile Fitness Walk. The event, held on the campus of the CentraState Medical Center, attracted more than 500 people from the Freehold area community and also included supporters from across the country. Paulette Stallone, a local Manalapan mother and marathon runner created the Benefit Run three years ago after being diagnosed with Colorectal Cancer. Throughout her treatment, which included chemotherapy and radiation, Paulette continued running and is now a cancer survivor. She established the annual benefit run to help raise awareness about early detection and proper screening.
New Jersey Divorce Advisors President, Bryan Koslow, sits on the Board of the CentraState Healthcare Foundation and is an avid runner. Having participated in Paulette's run last year, Koslow felt compelled to step up his firm's support this year. "Paulette inspires the community into action. We're happy we had an opportunity to do our small part in supporting this important cause," said Koslow.
Colorectal cancer, the third most commonly diagnosed cancer in the United States, was responsible for almost 50,000 deaths in 2011 alone. Found in both the colon and rectum, colorectal cancer is treatable if detected early. The number of deaths from colorectal cancer can be dramatically reduced by increasing the use of existing screening techniques. For more information on colorectal cancer, visit http://www.cancer.org/cancer/colonandrectumcancer/index.
About New Jersey Divorce Advisors
New Jersey Divorce Advisors, LLC is a divorce consulting firm committed to providing comfort to divorcing individuals and their families during each phase of the divorce process. By connecting divorcees with the appropriate professional resources, the firm is able to streamline the divorce process and improve the likelihood of an equitable divorce settlement. The firm's advisors are experts in Divorce Financial Planning, Matrimonial Accounting, Forensic Accounting and Business Valuation. The firm is available for Divorce Mediation, Litigation Support, or Collaborative Divorce.