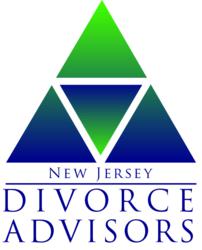 NJ Divorce Advisors is often retained to evaluate the financial aspects of a property settlement agreement or provide long-range financial projections based on the anticipated terms of the divorce settlement
Red Bank, NJ (PRWEB) February 28, 2012
New Jersey Divorce Advisors, the leading divorce financial firm in New Jersey, is pleased to announce the introduction of its Case Information Statement ("CIS") Preparation Package. The CIS, also known as a Financial Affidavit or Statement of Net Worth, is a "financial inventory" that includes assets and liabilities that the couple accumulated as well as the current income and expenses. This document serves as the basis for asset division, marital lifestyle analysis, alimony, and child support calculations. In divorce litigation, each spouse is required to complete his or her own CIS while in divorce mediation or Collaborative Divorce, one CIS is often prepared.
New Jersey Divorce Advisors was founded by a Certified Financial Planner™ (CFP®) and a Certified Public Accountant (CPA) as a divorce consulting firm dedicated to helping divorcees and their attorneys navigate the financial aspects of the divorce process. The firm provides a full range of divorce-related consulting services including analysis of tax implications of asset division, long-term financial planning such as retirement planning and college planning, Social Security planning, evaluation of the Marital Residence, comparison of lump sum alimony (spousal support) versus pay over time, business valuation, and forensic accounting.
The firm's new CIS Preparation Package will offer clients an opportunity to eliminate the overwhelming task of preparing financial information so they can focus on the legal and emotional aspects of the divorce. By working with financial professionals, they will have confidence in the completeness and accuracy of their financial representations without having to compile all of the information on their own. During each step in the CIS process, from data gathering and marital budget compilation to final CIS submission, NJ Divorce Advisors will provide expert advice and guidance. NJ Divorce Advisors presents clients' financial information in a format that is familiar to attorneys and ready for use in Court.
CIS Preparation can be complicated by various factors. One spouse may have a lack of financial involvement in the marital financial situation; the complex nature of the couple's financial holdings may make the information required difficult to interpret; and the overwhelming impact of divorce itself on the family may make the accumulation of the needed data a daunting task.
"Whether our client is a young mother concerned with her ability to stay in the marital home, a corporate executive with complex income sources such as stock options, or a self-employed business owner in need of business valuation, our services are tailored to meet the client's needs for financial expertise beginning with the initial step of CIS Preparation. Our comprehensive approach to guiding divorcing individuals is often relied upon by other Financial Advisors and CPAs, who despite their financial knowledge, do not have divorce specific financial training," said Bryan Koslow, President of NJ Divorce Advisors.
In addition to preparing the CIS, NJ Divorce Advisors is often retained to evaluate the financial aspects of a property settlement agreement or provide long-range financial projections based on the anticipated terms of the divorce settlement.
For more information on NJ Divorce Advisors' CIS Preparation Package or to schedule a consultation, please visit http://www.njdivorceadvisors.com or call 732-703-6532.
About New Jersey Divorce Advisors
New Jersey Divorce Advisors, LLC is a divorce consulting and planning firm committed to providing comfort to divorcing individuals and their families during each phase of the divorce process. The firm specializes in the financial aspects of divorce. By connecting divorcees with the appropriate professional resources, the firm is able to streamline the divorce process and improve the likelihood of an equitable divorce settlement. The firm's advisors are experts in Divorce Financial Planning, Matrimonial Accounting, Forensic Accounting and Business Valuation. The firm is available for Divorce Mediation, Litigation Support, or Collaborative Divorce.
###