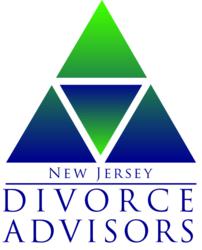 Don't rush to finalize your divorce agreement because you've met the "love of your life" and are bursting at the seams with the exuberance of new love
Red Bank, NJ (PRWEB) November 30, 2011
New Jersey Divorce Advisors and Divorce Attorney Laurie Poppe have teamed up to provide divorcing clients in New Jersey with the "gift of time." The divorce process can be long and painful, particularly in the economic environment within which we live. The tips that follow can help eliminate unnecessary stress and reduce the time needed for divorcees to move forward with their new beginning.
The decision to end a marriage initiates a difficult process that can take months, even years, to conclude. However, once you've made the decision to divorce your spouse, you may feel a wave a relief and a sudden desire to "get the ball rolling" as quickly as possible.
Regardless of the number of years you were married, the decisions you make and the agreements you reach during the dissolution of your marriage will likely affect you for years to come. It's important to take the time to review all your options so nothing is done in haste. This allows you to prepare a budget and gather pertinent information to make informed decisions about your assets, research options and brainstorm creative solutions to complex problems.
The Gift of Time: Allowing Emotions to Ease
If you're the one who decided to end the marriage, more than likely your partner is not on the same emotional page as you. Your spouse may have suspected problems in the marriage or you may have told them you were planning to seek a divorce. However, this doesn't mean they've accepted the idea.
If you made the decision to end the marriage, you've obviously reached the point of acceptance, but it's likely your spouse has not. Know that a divorce will only move as fast as the slowest participant. Understanding where your spouse is in the grieving process may help diminish some of the frustration you're likely to feel when they act in ways that prolong the process.
Assuming you've worked through the stages of grief, other emotions might arise that could have a harmful effect on your ability to make rational decisions. By way of example, now is not the time to make an overly generous offer in an attempt to rid yourself of guilt. Don't rush to finalize your divorce agreement because you've met the "love of your life" and are bursting at the seams with the exuberance of new love. And by all means, don't tell your spouse they can "have everything."
Bottom line, you're not able to make logical decisions in a highly emotional state. Give yourself the gift of time to allow things to settle down a bit so you're better prepared to act reasonably and wisely when negotiating the terms of your agreement.
The Gift of Time: Gathering Information
In the eyes of the court, your marriage is much like a business entity: You had a division of labor whereby you acquired assets and likely accumulated debt. In order to accurately divide your property, it's important to prepare a thorough statement of your assets and debts with supporting documentation. You'll want to obtain your most recent statements demonstrating the value of your retirement accounts, bank accounts, investment accounts, and the like.
If your spouse has any questions about why a particular asset declined in value, you need to obtain statements that provide that information. The same is true of your debts. You want to demonstrate where the debts and/or obligations came from. Your attorney will direct you through this process and you may also elect to utilize the services of a financial expert to help you to gather and compile this information.
You'll also want to prepare a budget outlining the income and expenses for at least the past year of the marriage. Your attorney and perhaps a financial expert will help you to prepare this, but it's necessary to know how much income you and your spouse earned each year and how much it costs you to maintain your lifestyle. This analysis will help you make decisions regarding alimony, child support, whether you retain or sell the marital residence (if owned), and whether or not one of you will need to obtain employment to contribute to their income post-divorce.
The Gift of Time: Conducting Research and Brainstorming Solutions
You need time to research your options and brainstorm various solutions, as each decision tends to have an influence on the other decisions you make.
Where you and your spouse decide to move will influence the parenting time arrangements you come up with, the schools your children attend and whether it's feasible for your child to have overnights with each of you during the school week. These decisions will affect the amount of child support paid from one to the other and the amount of child support paid/received could affect whether you can afford to live where you initially planned. While it may appear to be a chicken/egg conundrum, allowing yourself time to explore the options and weigh the advantages and disadvantages of each, you're able to prioritize and make compromises where needed.
Each marriage has its own history and lifeline. The same is true of every divorce. Your divorce process could take a month or it could take years depending on the complexity of the matter and the willingness of you and your spouse to deal fairly and openly with one another.
Allow your emotions to settle, allow your attorney and other experts to guide you through the process in a timely manner and on a schedule that is right for your circumstances. By giving yourself the gift of time, you are more likely to end up with a final agreement that arises from logical thinking and rational choices — one that is a true reflection of your personal values and beliefs.
About NJDA
New Jersey Divorce Advisors, LLC is a divorce consulting firm committed to connecting divorcees with the appropriate professional resources they need to streamline the divorce process and produce equitable divorce settlements. The firm's advisors are trained in Collaborative Divorce, Mediation, and the financial effects of various property settlement scenarios. The firm specializes in divorce financial planning, lifestyle and budget analysis, insurance, and business valuation. The firm may be hired as a neutral third party or as a client advocate.
Laurie Poppe, Esq., LSW is a Collaboratively trained Divorce Attorney, trained divorce mediator, and a Licensed Social Worker with offices in Hillsborough and Wall, NJ.
###